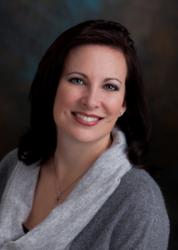 "Great Dane is pleased to join Women in Trucking, an organization that positions itself a catalyst for positive change."
Plover, WI (PRWEB) March 13, 2012
"With the addition of Great Dane Trailers, we now have five corporate members that have moved beyond their membership into a partnership where they have greater influence in the activities of the association," said Ellen Voie, WIT's President/CEO. Great Dane's support will help us move our mission to bring more women into the trucking industry at all levels, including trailer manufacturing and sales," added Voie.
"Challenges for women in the workplace are dynamic, particularly in the trucking industry," said Great Dane Vice President of Marketing Brandie Fuller. "Great Dane is pleased to join Women in Trucking, an organization that positions itself a catalyst for positive change."
Fuller will become a member of the WIT board of directors at its annual meeting later this month. "I am honored to have an opportunity to serve Women In Trucking Association on the board of directors. I look forward to actively participating in an organization that supports, advocates and cultivates self-empowered professional women," said Fuller.
Women In Trucking Association has experienced considerable growth in its five-year existence and represents nearly 1,900 members in the United States, Canada, England and Australia. Upcoming events include the Third Annual "Salute to Women Behind the Wheel," held at the Mid-America Trucking Show in Louisville, Kentucky this month.
Great Dane, a manufacturer of dry van, refrigerated and platform trailers, has long been regarded as the industry leader in technology, innovation and quality. The company is headquartered in Chicago, Ill., and has additional corporate offices in Savannah, Ga., with manufacturing plants and a parts distribution center strategically-located throughout the United States. Great Dane's network of company-owned branches and full-line independent dealers and parts-only independent dealers offer distribution points for both trailers and aftermarket parts across North and South America. Great Dane can be accessed online at http://www.greatdanetrailers.com.
Women In Trucking was established to encourage the employment of women in the trucking industry, promote their accomplishments and minimize obstacles faced by women working in the trucking industry. Membership is not limited to women, as sixteen percent of its members are men who support the mission. Women In Trucking is supported by its members and the generous support of Gold Level Partners; Bendix, Frito-Lay North America , Great Dane Trailers, Hyundai Translead and Walmart. For more information visit http://www.WomenInTrucking.org or call 888-464-9482.