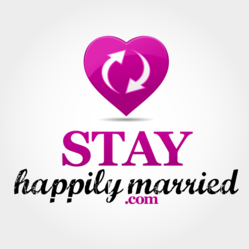 Parents need to… understand that what they're doing can have an impact on their children.
Raleigh, North Carolina (PRWEB) March 13, 2012
Rosen Law Firm's weekly podcast on StayHappilyMarried.com, hosted by Raleigh divorce lawyer Lee Rosen, highlighted the dangers of fighting in front of children in a discussion with Bethlyn Johnson of Believe in Therapy in Raleigh on March 12.
Fighting in front of kids creates negative emotional responses – including fear of abandonment – that can impact the entire family, according to Johnson. Normal marriages do include fighting, and occasionally children overhear. Being open and honest with your kids, without inappropriately over-sharing adult details, can help your kids cope with the stress they experience during parental arguments.
Children can hear too much arguing, though, and it can cause serious consequences.
"In the short-term, the effects on the child can be that worry and that uncertainty… In the long-term, that can lead to anxiety, that can lead to depression, and that can lead to unhealthy communication styles that the children pick up from their parents," says Johnson.
Rosen Law Firm hosts podcasts on StayHappilyMarried.com each week. With both local and national guests, Rosen tackles tough marriage issues to help listeners gain insight into their own marriages. Episodes such as "The Secret to a Happy Life" and "To Have Children or Not" have recently aired on StayHappilyMarried.com.
About Rosen Law Firm
North Carolina's premier family law attorneys, based in Raleigh, Charlotte and Chapel Hill, serve clients all over the state under Rosen Law Firm's proven track record of experience and legal expertise. Since 1990, Rosen Law Firm has been providing innovative solutions to divorcing couples. Rosen Law Firm handles divorce cases, custody disputes, alimony, property distribution, separation agreement and domestic violence relief.