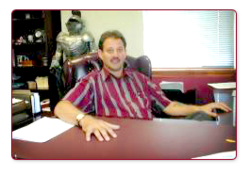 The synergy in our office is a true sign of what's to come for all agents here at Residential Plus Real Estate
Waldorf, MD (PRWEB) March 13, 2012
Crystal Black, Realtor with Residential Plus Real Estate was announced as Southern Maryland Association of Realtors, Rookie of the Year, 2011. Pete Hamelman, Broker/Owner enjoys the ability to claim the last three out of four Rookie of the Year awards by SMAR as his own "home grown" team.
"We are very excited for Crystal to have earned this incredible award and are extremely proud of her. It takes dedication to your career, hard work, and sheer drive to earn the Rookie of the Year, as it's a very competitive category. It gives us great satisfaction to be able to proclaim such incredible work from a new agent," Hamelman said.
Crystal is an active duty, military wife with a Bachelors degree in Business Administration. Here's a clip of her Bio:
"I am an active duty military wife and understand the complexities of relocating. I currently reside in Southern Maryland and look forward to exploring your new neighborhood. With the world changing around us you can trust that I will be working for you with your best interests in mind. When we have reached the end of our journey it will be my pleasure to welcome you to your new home! Personal Accomplishments: 1995 Bachelors Degree in Business Administration 2003-2005 VFW volunteer 2006-2007 Navy Family Readiness Group President 2007-2009 Navy Ombudsman 2010-present USO volunteer" ~ Crystal Black
"As the market turns, we continue to build our team. In fact, we're in recruiting mode this quarter and are anticipating a high level of production for the second and third quarters, 2012. The synergy in our office is a true sign of what's to come for all of our agents here at Residential Plus." ~ Pete Hamelman
If you have considered a career change and are a ready to make a move to real estate, contact Robin Lower or Pete Hamelman at (301) 934-9985.