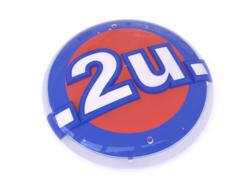 Learning other languages may be a move that many job-seeking Brits could reap huge benefits from.
(PRWEB UK) 15 March 2012
Finding employment in the current economic climate is becoming ever more difficult, but learning another language can significantly increase job opportunities as more companies go global, say 2u.co.uk.
Traditionally, we British are not renowned for our multi-lingual skills, with only one out of every three Brits able to speak the language when abroad. But learning other languages may be a move that many job-seeking Brits could reap huge benefits from due to the increase in businesses joining the global community.
Over recent years, advances in technology and the internet alone have made it much easier for more and more companies to expand and target the international market, making staff with bi-lingual or multi-lingual skills highly valuable and much sought after. In fact, being a mono-linguist could prove to be a serious impediment not just to job seekers but pretty much everyone in the future as our neighbours in distant lands are now only a click away.
Of course it is easy to think that because most of the world speaks English that learning another language isn't that important but the reality is that most people like to speak in their native tongue and are more open and trusting of those who speak the same language, so multi-lingual job seekers have a great advantage.
Job candidates with language abilities can seriously cut themselves out from the competition, offering employers a skill that helps their business to branch out globally, building trust and better communication and relationships with international clients, partners or suppliers. Multi-linguists can also have a much broader scope for work, potentially increase earnings by up to 15%, travel around the world and work in pretty much any business sector, anywhere.
People can use their language skills in the workplace even if they cannot travel the world as work opportunities for language lovers could be a lot closer to home than one thinks. Many local companies employ bi-linguists and multi-linguists to communicate with customers and suppliers abroad or even translate catalogues so the work could literally be on one's doorstep.
While it is not necessary to have quite as many languages under one's belt as British student, Alex Rawlings, who recently won an award from Harper Collins for speaking 11 fluently, knowing one other language can certainly help. Alex's expansive repertoire has possibly quadrupled his chances of employment and one doesn't necessarily need to have a real talent for languages, it seems just loving the sound is enough to get one started.
Alex fell in love with the sound of the Dutch language while visiting Holland aged 14 and set about teaching himself through CD's and books. There are a host of multi-media and online courses on offer and with mobile learning tools such as iPads and smartphones, it is now easier than ever to learn another language.
As far as the British economy goes it is to be hoped many Brits will take the initiative as our reluctance appears to be having a negative effect. Last year, the Foreign Office reported complaints from other countries including France, Germany and Spain who felt forced to employ native workers because British candidates lacked the required language abilities for jobs such as engineering.
Currently, around 2.6 million people are unemployed in the UK and youth unemployment figures, in particular, have been rising since 2004 despite more affluent times. Taking a language was compulsory in UK schools until 2004 but since it became optional, figures have been on a downward slide.
Recent statistics from the Department of Education showed nearly 380,000 teenagers in England opted out from taking foreign languages at GCSE level in 2011 and even what were once the most popular languages to study, German and French, are failing to interest pupils. Last year both languages suffered a drop in entries of 13% - 15% respectively. Teachers are now applying the English Baccalaureate (EBacc) which will hopefully help to restore learning language skills to the national curriculum.
For more information or news on multi-media and mobile learning tools, visit 2u.co.uk