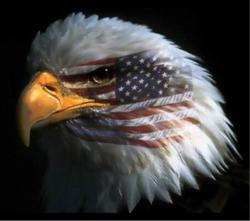 Sovereignty resides in the body of the nation and belongs to the people.
Sioux Fall's, South Dakota (PRWEB) March 23, 2012
In response to the recent remarks made by Secretary of Energy Steven Chu, who stated that "…we think that we can go a long way to becoming less dependent on oil and [diversifying] our supply and we'll help the American economy and the American consumers," the United Sovereignty Alliance will be posting monthly updates the outline for their Constitutional Energy Policy to their site, starting next week.
According to Founder Burton F. Hill, the Alliance does care about the environment, but not at the cost of the people with higher gas/oil prices and utility costs. Especially at a time when the economy is just starting to move away from the economic consequences of the 2009 recession. They do not believe that wind, solar, geo-thermal, hydro-electric, nuclear, or grain-based ethanol will replace America's need for oil. They believe the American society has been constructed around oil for over 100 years, and will more than likely continue to be for decades to come.
"Few in the government have the political will or courage to follow the Constitution and protect the interests of the American people, while most in the government have an agenda that is controlled and directed by specific special interest groups," says Mr. Hill.
Their policy is structured around the belief that instead of putting money towards alternative or "green" sources of energy that the government should be more focused on getting oil and gas prices below their current value. Before being assigned as the Energy Secretary, Steven Chu said in 2008, "Somehow we have to figure out how to boost the price of gasoline to the levels in Europe."
United Sovereignty Alliance is a non-partisan organization. Please visit http://unitedsovereigntyalliance.org for any further information regarding policies, amendments, reform, or general information about their efforts for a more constitutional nation.