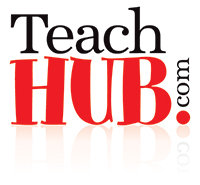 (PRWEB) March 14, 2012
TeachHUB.com hosts contests and giveaways to help make teachers' lives a little brighter. With the Instant Winner Wednesdays Scratch-Off Giveaway, TeachHUB is giving members a weekly chance to scratch their way to awesome prizes and TeachHUB gear.
Every Wednesday, TeachHUB members have a chance to win. In order to participate, you must be a free TeachHUB member with a U.S. address and you must be logged in to your TeachHUB account.
Participants get one chance per week to win between 12am - 11:59pm CST on Wednesdays while the prizes last. Members are invited to come back and play every Wednesday!
There is a wide range of fun giveaways with new prizes every week. Some of the prizes include a TeachHUB water bottle, sling bag, lunch bag, and a $500 school donation grand prize.
Details and information about this new giveaway can be found on the Instant Winner Wednesdays Scratch-Off page.
Contests and giveaways are only a few of the many resources available on TeachHUB. TeachHUB also provides teachers with daily video writing prompts, classroom tools, educational news, and professional development. Those interested in receiving weekly updates on the new resources available on TeachHUB can sign up for the free TeachHUB Happenings newsletter.
About TeachHUB.com
Established by teachers, for teachers, TeachHUB.com offers educators recommended classroom tools, professional development, daily lesson plans, and education news. The website is dedicated to improving the quality of education and invests in the opinions of teachers when providing the ultimate and convenient support both inside and outside of the classroom.