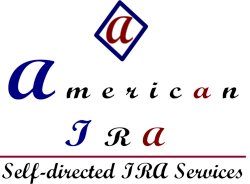 I can't stress enough...always do your 'due diligence' and always consult professionals when entering into a hard money loan. Whether you are the lender or the borrower, it is important to make sure that your interests are protected.
Fort Lauderdale, FL (PRWEB) March 13, 2012
Hard Money Lending Conference In Fort Lauderdale, FL March 21st. Jim Hitt, CEO of American IRA-National Self Directed IRA Provider, will be a panel expert at this event. This event specializes in educating mortgage brokers, real estate investors, and hard money lenders.
Banks are more hesitant now more than ever to loan money to investors most especially investors that employ creative techniques to achieve their goals. With the underwriting process tightening at the banks...savvy investors know that hard money lending is the answer. The trouble is that not everyone is familiar with the process of hard money lending.
The Pitbull Mortgage School is offering the National Hard Money Seminar to educate everyone on what they need to know about hard money lending including:

The creation of a REG D 506 Federal Filing.
Starting and creating a private placement memorandum (PPM)
Start and create a mortgage pool
Education on the creation of a fractional investment mortgage pool
Brokering mezzanine and conduit loans
Start and create a hard money mortgage company
Asking the right questions of the borrower
Managing borrowers
Where to place loan scenario
Determining the value of the real estate property (the Pitbull Hard Money way)
Packaging and selling loans to the real estate investor
Brokering raw land loans and hard money commercial loans
Learn the secrets of buying REO (bank owned properties)
Brokering residential hard money loans
Brokering rehab hard money loans
Funding commercial hardmoney foreclosures
Funding residential hardmoney foreclosures
Assessing the value of the real estate asset
Funding second mortgages and home equity lines of credit
How to become a hard money lender
Being successful in commercial hard money loans
Being successful in hard money rehabs
Training secrets to hard money email marketing.
Registration: http://www.pitbullmortgageschool.com/attendaseminar.htm
About:
American IRA, LLC was established in 2004 by James C. Hitt in Asheville, NC.
The mission of American IRA is to provide the highest level of customer service in the self directed retirement industry. Mr. Hitt and his team have grown the company to over $250 million in assets under administration by educating the public that their self-directed IRA account can invest in a variety of assets such as real estate, private lending, limited liability companies, precious metals and much more!
To learn more about American IRA, LLC and self-directed IRAs/self-directed Solo 401(k)s, please contact our office at 1-866-7500-IRA(472).
As a self-directed IRA administrator they are a neutral third party. They do not make any recommendations to any person or entity associated with investments of any type (including financial representatives, investment promoters or companies, or employees, agents or representatives associated with these firms). They are not responsible for and are not bound by any statements, representations, warranties or agreements made by any such person or entity and do not provide any recommendation on the quality profitability or reputability of any investment, individual or company. The term "they" refers to American IRA, located in Asheville, NC.