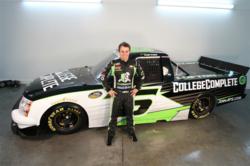 The best thing we can do for our students is to show them that they have options
Deerfield Beach, Florida (PRWEB) March 13, 2012
Remember when the "college experience" meant moving away from home, living in dorms, cheering for your football team, and was something pretty much reserved for 17 and 18 year old high school graduates? Education has changed and College Complete (http://www.CollegeComplete.com or 877-543-2655) is there to help people find their way. College Complete is announcing the expansion of its website to include research on hundreds of jobs, their educational needs, employment expectations and typical salaries with [http://www.collegecomplete.com/resources/research-a-profession.
Today, adult learners between the ages of 20 and 60 are returning to school in record numbers, taking advantage of federal financial aid options, as well as advancements in educational technologies that facilitate interactive online learning. Some are completing degrees that they started long ago, some are attaining the degree they always wanted, and some are seeking the short-term vocational training needed to capitalize on the ever-growing number of skilled trade job opportunities. Whatever their motivation, one thing is for certain – this new approach to higher education is completely redefining the "college experience."
Driven by one of the toughest economic eras in recent memory, these "non-traditional students" are the fastest growing group in higher education and College Complete was formed with them in mind. CollegeComplete.com(1-877-543-2655), a no-cost educational matching service based in Deerfield Beach, FL, has been working with adult learners since 2010, helping them identify and locate school and program options that both fit their lifestyle, and that help them achieve their personal or career growth goals.
"The best thing we can do for our students is to show them that they have options," says Jason Shatzkamer, Co-Founder and President at College Complete, "It's remarkable how well the schools, themselves, have adapted to their new audience, offering online, night, and weekend classes to allow for non-traditional students, but at the same time it can be difficult for students to figure out which of these schools and options is the right one for them."
College Complete works with students from any state, looking for any degree program or certification, from dog grooming, to Microsoft and Cisco certifications, to plumbers and electricians, to teachers and nurses, all the way up to Doctorate in Criminal Justice. Similar to a high school guidance counselor, College Complete helps students identify between one and three schools, and then connects them directly with these schools, along with a checklist of questions to help compare and contrast, eliminating the confusion associated with taking that first and most important step.
CollegeComplete.com has gone to great lengths to inform the public of their service, including sponsoring the Number 6 CollegeComplete.com Chevrolet Silverado in the NASCAR Camping World Truck Series, and tapping driver Justin Lofton as their spokesperson to help bring College Complete's message to the tens of millions of NASCAR fans around the world.
And although additional television and online awareness campaigns are planned for 2012-13, the message is already taking hold. Since opening with 15 employees just over a year ago, College Complete has more than doubled its workforce to accommodate the increase in student demand, and plans to double yet again over the course of this year, creating more than 75 jobs in its Deerfield Beach, Florida headquarters. No prior experience in the educational field is needed for these new positions, as College Complete has created a best of breed technology and training program to support their Education Advocates.
Although many of the hands-on programs and trades do require on-site classes, many adult learners are leveraging accredited online educational institutions (including state schools), where they now have the ability to attain the degrees they were once only able to get on campus, obtaining the education that they desire while still working full time jobs.
Recent government studies confirm that an education pays - the Bureau of Labor and Statistics most recent report on March 9, 2012 showed that education level has a direct relationship with unemployment. It showed that those with less than a high school education have a 12.9% unemployment rate, followed by 8.3% for those high school graduates without any further education. For those with some college education or an associate degree the unemployment rate falls to 7.3% and with a 4 year degree or more the rate falls to 4.2%.
About College Complete
Partnered with hundreds of educational institutions and across all types of education goals, including traditional college degrees, trade and vocational certifications, and professional licensure, College Complete helps students assess all of the information that exists in the public domain, allowing them to understand and make sense of their educational opportunities. Their services are free and available to anyone. Whether you are interested in Art and Design, Business, Computers and Technology, Criminal Justice, Education, Healthcare and Medical, Science and Engineering, and much, much more; if you're an Electrician, a Nurse, an Automotive Mechanic, a Teacher, a Police Officer, or you're simply interested in learning Computer Programming, Networking, Web Development, or Graphic Design College Complete is available for you at no cost. You can reach them by filling out a form on their site or calling to speak with your personal Education Advocate at 877-543-2655. College Complete has an initiative to assist those in the US Armed Forces and their families and is able to assist in identifying schools that will not only provide the educational requirements of the soldier, veteran or family member but will do so in a cost effective manner.