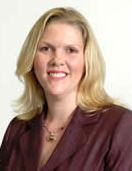 ORANGE BEACH, ALA (PRWEB) March 13, 2012
Michele Greene, of Lake City, Fla., sees her recent win of the Hero Behind the Hero Scholarship presented by Columbia Southern University as an opportunity to practice what she preaches.
"I tell my children how important a good education is and what you put into it, is what you get out of it," said the deputy city clerk for Lake City and mother of two. "They can see me work, study, prepare and succeed. They too will know that they can do anything if they try their best -- even win an awesome honor such as this scholarship."
The Hero Behind the Hero Scholarship, which honors the spouses and children of active-duty public safety personnel (firefighters, law enforcement officers, EMTs and dispatchers) and military men and women, covers tuition for up to 24 months for one specific degree program with CSU. The scholarship is awarded six times a year to two individuals each time.
Greene's husband, Christopher Greene, serves as a GS-8 Lead Firefighter/BLS Hazmat technician with the U.S. Air Force (civil service) at Moody Air Force Base, Ga. A former Air Force staff sergeant herself, Greene, 39, said her husband's inspiration and positive experience with CSU motivated her to apply for the scholarship.
She said she wants to use this educational opportunity to pursue a bachelor's degree in business administration with specialization in management.
"Being in municipal government, training and education funds are limited. I recognized that if I finished my bachelor's in management through CSU, I would finally finish the degree I started in 1990," Greene explained. "This degree would assist me in obtaining education points toward a Certified Municipal Clerk certification for my current job."
CSU offers online associate, bachelor's, master's and doctoral degree programs in various fields including criminal justice, fire science, occupational safety and health and business administration.
To learn more about the Hero Behind the Hero Scholarship, please call 888-785-3006 or send an email to hero(at)columbiasouthern(dot)edu. If you would like learn more about CSU, please visit http://www.ColumbiaSouthern.edu.