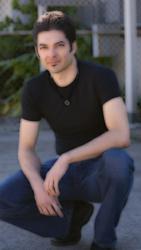 Dating Expert Reveals Samples of Dating Profiles That Work
San Mateo, CA (PRWEB) March 20, 2012
The samples of dating profiles should highlight a man's strengths in such a way that the woman is intrigued and wants to know more, says dating expert Carlos Xuma in a new report.
"Too many men fill up their dating profile with information that at its best, is boring and at its worst, is harmful," Xuma says. "Instead, men need to learn what women are looking for in a dating partner and highlight those traits."
His report gives men tips on how to do that and offers samples of dating profiles that are successful in leading to that first date and many more to come, he says.
For instance, Xuma advises men to focus on highlighting his alpha male traits.
That profile concentrates on describing a man's leadership qualities, including his ability to be decisive and highly self-confident.
"By choosing the right words and terms, a man can craft a dating profile that shows he is self-assured without being cocky. It can let a woman know from the beginning that this is a take-charge man who likes himself and realizes he has something to offer the women out there," Xuma says.
There are other key traits Xuma shows how to highlight tin his samples of dating profiles that work. For instance, Xuma says it is important for a man to convey that he can be an emotionally stable and in control of his emotions. He can show through his profile that he is not needy or wimpy.
"The words a man chooses how to write a dating profile have power," Xuma says. "Because of this, every word has to count. Every word has to convey the image the man wants to send."
Xuma's new report outlines just how to do this in simple terms and by the samples of dating profiles it includes.
Some men worry that women will not want to date them unless they point out that they are honest and a nice guy.
Xuma says the dating profile is not the place to do this.
"A man can still be himself – a man of honesty and integrity – but in his dating profile, he should place the heaviest emphasis on his other qualities," Xuma says. "When the woman meets him in person, he'll have plenty of time to show he is nice and honest, after he gets that first date."
Xuma has spent years teaching hundreds of men flirting tips for guys and has been a dating expert and attraction adviser for more than 10 years. He has appeared on ABC and CBS television, as well as Playboy radio. He's the author of The Bad Boy Formula, Secrets of the Alpha Male, the Girlfriend Training Program, and numerous other books and articles. He has also been recognized for his work sharing dating advice for guys and his samples of dating profiles that work.
For more information, visit Carlos Xuma's website at http://www.win-with-women.com