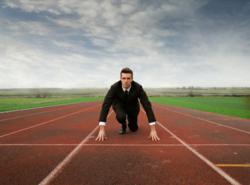 With sport at the forefront of the nations imagination, it is no surprise to see entrepreneurs dreaming up new and creative sports related business ventures
Bristol, UK (PRWEB UK) 15 March 2012
Fresh Analysis by company formations giant Duport Associates reveals that the month of February 2012 set a record for new "Sports" company registrations in the UK.
As the Olympics draws near, the appetite for all things sport continues to affect the startup community. In February 2012, a record 102 new companies were registered with Companies House using the word "Sports" in the company name.
Peter Valaitis, Managing Director of Duport said: "We expected to see strong interest in new sports companies this close to the start of the Olympic games. With sport at the forefront of the nations imagination, it is no surprise to see entrepreneurs dreaming up new and creative sports related business ventures.
Many of these companies will be registered specifically to trade for the Olympics, but others are hoping to harness the legacy of the Olympics for more long term success.
New company registrations in the UK have been strong in recent times and news about the interest in sports companies comes in the same month as record breaking numbers of "fitness" companies are registered.
News of a fitter, healthier nation will be welcome amidst headlines of an obesity epidemic within the UK; but the Olympics is not guaranteed to turn us all into athletes. The BBC recently claimed that academics describe the idea that the Olympics leading to people getting fit or playing sport as a "myth" and that the Sydney Olympics has done little to cure Australia's problems with obesity.
Duport Associates Ltd is a leading UK company formation agent, operating in the UK for around 15 years. Duport registers around 10,000 new companies each year using its Companies House approved software. The Company Register which is maintained by Companies House contains public information about limited companies and directors.