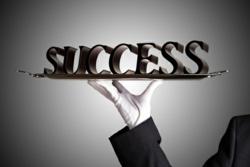 Whilst the foods we eat and our dining behaviours change and create new opportunities for business owners, fundamentally this start-up market is solid because the requirement to eat is consistent
Bristol, UK (PRWEB UK) 16 March 2012
More food companies were registered in February 2012 than ever before according to data analysed by leading company formation agent Duport.
The 3 Companies House registers covering the United Kingdom show a total of 136 new companies were registered containing the word "Food" in their name. Company types include Private Limited Companies, Partnerships, Charities and PLC's.
Managing Director of Duport, Peter Valaitis said: "Food is one of those startup areas that we expect to follow the general entrepreneurial trend of the country. Whilst the foods we eat and our dining behaviours change and create new opportunities for business owners, fundamentally this start-up market is solid because the requirement to eat is consistent. Even the Internet wont change that."
A total of 42,961 companies were registered in February, the largest number seen for 5 years as the UK's start-up market continues to boom.
One relative newcomer to the UK food market is Ely's Fish, who have been supplying fresh fish to businesses around Buckinghamshire since 2010. Owner, Mr Ely, told us: "We're picking up new customers all the time. The odd one goes out of business but then another two open up down the road. We're seeing more and more pubs taking their food seriously now too".
The data also reveals the diversity of our food tastes within the UK. Food from all parts of Asia continues to be well represented in company names, alongside a very strong representation for African and Caribbean food.
Duport Associates Ltd is a leading UK company formation agent, operating in the UK for around 15 years. Duport registers around 10,000 new companies each year using its Companies House approved software. The Company Register which is maintained by Companies House contains public information about limited companies and directors.