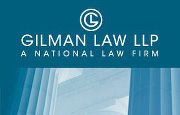 "Health Management Investors who lost money during the Class Period should contact Gilman Law at (888) 252-0048"
Naples, Florida (PRWEB) March 13, 2012
Shareholders of Health Management Associates, Inc. ("Health Management" or the "Company") are reminded to inquire about the securities fraud class action lawsuit prior to the March 26, 2012 deadline by contacting Gilman Law LLP at (888) 252-0048. The Health Management securities fraud class action lawsuit was filed in the United States District Court in the Middle District of Florida alleging that the Company and certain of its officers and directors violated federal securities laws. (Case No.: 12-cv-00046)
If you purchased or otherwise acquired the common stock of Health Management Associates during the period between July 27, 2009 and January 9, 2012 (the "Class Period") and either lost money on the transaction or still hold the shares, you should contact the National Securities Fraud Law Firm, Gilman Law LLP, by March 26, 2012 to discuss your rights, including as to recovery of your losses or to obtain additional information.
Based in Naples, Florida, Health Management is engaged in the operation of acute care hospitals and other health care facility in non-urban areas throughout the United States. Health Management shareholders filed a class action lawsuit alleging that throughout the Class Period, the Company and its most senior officers and directors repeatedly touted HMA's strong financial performance and growth, its growth in hospital admission rates, and its compliance with all applicable laws and regulations which artificially inflated the stock prices. The Complaint alleges that after the truth was disclosed, shares of the Company dropped from $7.49 per share to close on January 9, 2012 at $6.96 per share, a decline of $.53 per share, more than 7%. This decline wiped out more than $134.6 million in HMA's market capitalization in a single day.
The attorneys at Gilman Law have over 32 years of experience litigating securities and other types of class action cases, and have been involved in all major aspects of securities litigation. Gilman Law specializes in cases involving stock manipulation, securities fraud, investments fraud, shareholder rights violations, and securities arbitration. For a free evaluation of your case, please contact Gilman Law TOLL FREE at (888) 252-0048.
Gilman Law LLP
Bonita Springs, Florida
Kenneth G. Gilman, (888) 252-0048
consultations(at)gilmanlawllp(dot)com