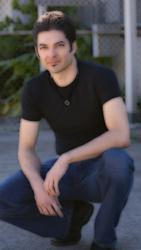 Dating Expert: New Report Reveals Secret to Approach Women
San Mateo, CA (PRWEB) March 22, 2012
"In other words, so many men are intimidated by an attractive woman, that half the time these women are practically ignored," Xuma says in his new report on how to approach women. "That means if that the guy who takes the time and initiative to walk up to that women is already a rung on the ladder above the other guys."
Women send out subtle, but strong signals hoping men pick up on them and respond by approaching them, but most men miss the signs by a mile, Xuma explains in his report.
"Imagine what would happen if a man conquered his fears of approaching a woman and just did it?" Xuma says. "She would probably thank him for it."
Xuma's new report explains some secrets that will show men how to approach women, when to approach women and ways to approach women.
"The true secret is being able to tell when a woman wants to be approached and when she doesn't," Xuma says. "Men need to learn these signals because women are not going to hit them over the head with a stick for them to get it. If a guy doesn't pick up on her subtle signals, then game over."
One reason women seem so unattainable is that they are sending out signals to men that the men are not even getting.
"The trick is for a man to be assertive," Xuma says. "A man needs to be masculine, take charge, and approach women when he picks up on any sign of interest."
Some of the signals that Xuma shares in his report are as follows:
Women who smile and make eye contact with a guy are sending out the strongest signal there is besides walking up to the guy himself, Xuma says.
"That means she wants the guy to talk to her," he says.
The secret in how to approach women lies in knowing these signals, Xuma points out in his new report.
Women are everywhere, Xuma says. Statistics show there are probably about 45 million single women in the United States alone. They are literally EVERYWHERE.
"They surround men everywhere men go and yet at times seem so elusive. The secret is to know when they want to be approached. Just knowing some of the subtle signals women send can help a man completely conquer approach anxiety, too. If a guy can tell when a woman wants to be approached, he need never fear rejection again."
Xuma has spent years teaching hundreds of men flirting tips for guys and has been a dating expert and attraction adviser for more than 10 years. He has appeared on ABC and CBS television, as well as Playboy radio. He's the author of The Bad Boy Formula, Secrets of the Alpha Male, the Girlfriend Training Program, and numerous other books and articles. He has also been recognized for his work sharing dating advice for guys and sharing tips on how to approach women.
For more information, visit Carlos Xuma's website at http://www.alphaconfidence.com