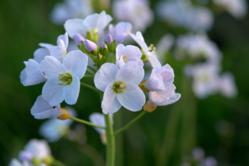 This 4 hour excursion will provide a fascinating and comprehensive introduction to the most ecologically diverse stretch of the River Cam.
Cambridge, United Kingdom (PRWEB) March 31, 2012
After the success of last summer's run of punting bat safaris, Scudamore's Punting Company have once again joined forces with The Wildlife Trust to deliver another fantastic Cambridge wildlife experience. This year, in addition to continuing to offer the bat safaris, a more general wildlife tour will be trialled along the Upper River towards Grantchester. This 4 hour excursion will provide a fascinating and comprehensive introduction to the most ecologically diverse stretch of the River Cam.
The format of the new wildlife tour will be much the same as for the bat safaris, with each punt having their own expert aboard to deliver the highest possible standard of commentary. To this end, Scudamore's have recruited a high calibre, all-star Wildlife Trust cast of guides to lead the tours. These include Brian Eversham (Chief Executive of the Trust), Chris Gerrard (Director of Living Landscapes), Martin Baker (Conservation Manager for Cambridgeshire), Guy Belcher (Nature Conservation Officer for Cambridge City Council) and Iain Webb (Cambridge City Greenways Project Officer).
During the course of the tour, the expert guide will introduce customers to the general habitat of the river and analyse its overall importance in the context of the landscape as a whole. They will be picking out species of particular interest along the way, as well as responding to any other ad hoc sightings that might take place during the course of the tour.
The Wildlife Trust's Iain Webb offers an overview of what treats lie in store:
"Generally, there will be up to a dozen species of dragonflies and damselflies, as well as a good array of birds on show during the tours. I have regularly seen over 40 bird species along this stretch of river including kingfishers, grey herons, green and great spotted woodpeckers, common terns, up to six species of warbler, reed buntings and skylarks.
"We may catch a glimpse of a grass snake and there are also innumerable insect species including mayfly, caddis fly, reed beetles and the impressive musk beetle. In addition, there are fish by the bucketful to be observed. Finally, there are a multitude of plants en route, including water lily, cuckoo flower, water figwort, and arrowhead."
This new tour will be running across just four dates during the summer - 13th May, 10th June, 8th July and 12th August. Tours will depart from Scudamore's Mill Lane Boatyard at 10:00, returning at around 14:00. The tours will be intimate affairs, with numbers limited to 22 places on each occasion.
50% of the proceeds of these tours will be donated to the Wildlife Trust and prices are as follows:
Adults £25.00, concessions £23.50 & under-12s £12.50 per person.
ABOUT SCUDAMORE'S PUNTING COMPANY
Punts were introduced to Cambridge as pleasure craft in Edwardian times. One of the pioneers of punt hire was Mr J. Scudamore, who founded his business in 1910, quickly establishing punting as Cambridge's favourite pastime. Today, Scudamore's Punting Company own the world's largest fleet of punts, with over 150 craft available for hire along two routes.
FURTHER INFORMATION
For press visits, high resolution pictures or further information, please contact:
Robin Woolley
Scudamore's Punting Company Ltd
Granta Place
Mill Lane
Cambridge CB2 1RS
UK
Tel: +44-1223-359750
Email: robin.woolley(at)scudamores(dot)com