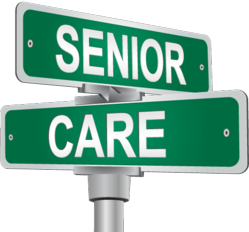 Tax credits and deductions available to family caregivers of seniors won't nearly cover the costs of providing care but can help lighten the load, says Barry Birkett, Senior Care Corner co-founder.
Greenville, SC (PRWEB) March 15, 2012
While tax season is not something most Americans celebrate, many family caregivers can find in it an opportunity to get a little help with the financial costs of caring for their senior loved ones, according to Senior Care Corner.
The costs of serving as a family caregiver can be significant, especially when caring for those who have little or no savings and have expenses well in excess of their income. Fortunately, the tax code provides opportunities for many caregivers to lighten this load.
"Tax credits and deductions available to those meeting the care and financial needs of senior family members won't nearly cover the costs but can help" says Barry Birkett, Senior Care Corner co-founder, "and some are applicable whether the seniors live in the caregiver's home or in their own home a distance away."
Dependent status of senior loved ones is key to qualifying for most tax benefits, with a fundamental requirement that the family caregiver provide more than half of the seniors' financial support during the tax year. Even when a senior provides a significant portion of daily living expenses, payment of medical costs and insurance can bring the caregiver's share of support over the threshold.
Once dependent status is established, a key tax benefit is the deductibility of seniors' medical expenses along with those of the rest of the caregiver's family. In addition to more typical medical expenses, often overlooked costs, such as for special equipment installed in a home or improvements to a home to accommodate the need of a senior's disability, may be deductible. These can include such things as entry ramps, railings or support bars, modified door or stairways, notification systems and many other improvements.
One tax credit that may be particularly beneficial to family caregivers is the dependent care credit. This credit covers a portion of expenses for care of a senior loved one unable to care for him or herself when that care enables the head(s) of the household to work or seek employment.
As with many tax topics, the keys to maximizing benefits for family caregivers include attention to detailed requirements and full recordkeeping. Whether doing their own taxes or using a paid preparer, caregivers should be thorough, not only to properly determine eligibility but also to assure the maximum allowable deduction and credits are claimed.
Don't Forget FSAs
There is a potentially bigger tax benefit for family caregivers, available to those whose employers offer Flexible Spending Arrangements (FSAs) at benefits open enrollment time. Caregivers can use FSAs to pay for medical and dependent care expenses for qualifying dependents with pre-tax dollars, which may provide even greater savings than through the annual tax return.
About Senior Care Corner
Senior Care Corner (on the web at SeniorCareCorner.com) provides solutions, information and tools to families and other caregivers of senior adults to help them improve the lives of the seniors in their lives. Their blog, biweekly podcast and bookstore address a wide variety of topics family caregivers can use to better understand the wants and needs of their senior loved ones.