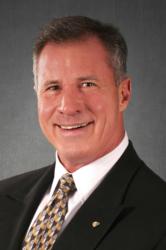 There was no overbuilding in the South Florida industrial market and almost no new construction during the past three years.
Miami, FL (PRWEB) March 13, 2012
The National Association of REALTORS predicts Miami commercial vacancy rates in the first quarter will be lower than the national average in all top four sectors. Office, industrial, retail and multifamily will all have lower vacancy rates compared to the average of the other 73 markets tracked in the February Commercial Real Estate Outlook. Particularly significant is the prediction that Miami will have an impressive 7.6 percent rate, which is more than four points below the national average of 11.7 percent for industrial. Only Orange County and Los Angeles are predicted to have lower vacancy rates. Retail, too, in Miami is forecasted more than 4.5 points lower at 7.3 percent, compared to the national rate of 11.9 percent.
"There was no overbuilding in the South Florida industrial market and almost no new construction during the past three years," said John Dohm, SIOR, CCIM, 2012 president of RCA MIAMI. "Meanwhile, there is considerable pent-up demand due to lease expirations, the improving economy and the continued strong trade with the southern hemisphere. These forces combined are causing absorption of existing space and creating demand for additional space to be built. All-in-all the picture is very positive for South Florida and especially the Miami industrial market."
Further, NAR forecasts lower vacancy rates on a national level in 2013, suggesting an improved economy and commercial market in particular. Forecasts point to significant rent growth. Nationally, multi-family rental growth is predicted to be 4% in 2013 compared to 2.2% in 2011.
New employment data released on March 9th exceeded analysts' expectations, reporting 227,000 non-farm payroll jobs created in February of this year. The unemployment rate, which is currently nearing 8 percent, is also dropping. The improving job market bodes well for Miami commercial real estate, as it indicates stronger consumer confidence and business expansion.
About MIAMI Association of REALTORS
The MIAMI Association of REALTORS was chartered by the National Association of Realtors in 1920 and is celebrating more than 90 years of service to Realtors, the buying and selling public, and the communities in South Florida. Comprised of four organizations, the Residential Association, the Realtors Commercial Alliance, the Broward County Board of Governors, and the International Council, it represents more than 26,000 real estate professionals in all aspects of real estate sales, marketing, and brokerage. It is the largest local association in the National Association of Realtors, and has partnerships with more than 100 international organizations worldwide. MIAMI's official website is http://www.miamire.com.
About RCA MIAMI
MIAMI REALTORS Commercial seeks to serve commercial members and to shape and unify the commercial real estate brokerage and service industry in South Florida. With more than 1,200 members, it is the only association of REALTORS dedicated exclusively to commercial real estate interest throughout Miami-Dade County. The Alliance provides member services, including a legislative voice, education opportunities, a code of ethics, and networking opportunities that provide enhancement of commercial REALTORS knowledge base and ability to service their clients. The Alliance conducts the Annual Commercial Real Estate Expo, the largest commercial expo in South Florida.