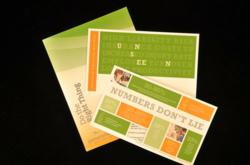 The Diamond Awards are highly competitive, so to be recognized in seven different categories is a tremendous honor
San Antonio, TX (PRWEB) March 14, 2012
The Credit Union National Association (CUNA) recognized Generations Federal Credit Union's Marketing Department with seven national Diamond Awards during their annual conference held recently in New Orleans, LA. The Diamond Awards recognize the best in Marketing and Business Development for credit unions across the country. Generations entered nine categories in total and won in seven of them.
Generations received Diamond Awards for Email Marketing, Youth Financial Education, Logos (Youth), Membership Packet/Brochure, Debit Card Design, Social Media and Youth Marketing. Additionally Generations was singled out as a "Category Best" for Email Marketing, Youth Financial Education, Youth Logos and Debit Card Redesign. Generations was also the recipient of the "Most Edgy" award for the Youth Logo entry.
"The Diamond Awards are very prestigious within the industry," said Tim Haegelin, President and CEO of Generations Federal Credit Union. "The awards are highly competitive and the scoring is very rigorous. To be recognized at this level, in seven different categories, is a tremendous honor."
The CUNA Diamond Awards entries are judged on strategy, design and production, creative concept, copy and communication, as well as results. The 2012 competition received more than 1,100 entries from across the country.
"Our team consistently goes above and beyond to develop creative and innovative campaigns and initiatives that foster a fun and exciting environment for our members and staff," said Haegelin. "So for other credit unions to name us as Best of the Best is a tremendous tip of the hat to our entire staff who work every day to provide outstanding service for our members."