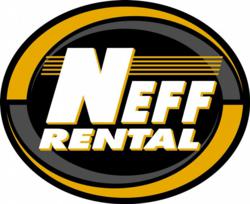 Miami, FL (PRWEB) March 15, 2012
Neff Rental, one of the largest construction equipment rental companies in the US, announces the availability of "Trends in Owning vs. Renting Construction Equipment", a white paper written by Andy Agoos. The informative white paper outlines an easy to follow process for evaluating the equipment purchase vs. rental decision on a piece by piece basis. His objective is to provide contractors with a tool to optimize their equipment plan and use of capital.
The white paper is free to the public and can be downloaded in pdf format at http://www.neffrental.com/WhitePaper.aspx.
About Andy Agoos
Andy Agoos is a well known construction industry equipment expert. In his 45 year career, Mr. Agoos has worked for manufacturers, contractors, dealerships and rental companies, affording him a unique perspective on efficiently managing equipment needs.
About Neff Rental, Inc.
Neff Rental is one of the largest US construction equipment rental companies providing earth moving, aerial, compaction, material handling and a variety of small equipment to contractors, industry and government. With a growing network of branches in CA, AZ, CO, NV, TX, LA, AL, TN, FL, GA, SC, NC, VA, MD and DC, Neff Rental focuses on providing customers with personalized service, reliable deliveries and quality world class equipment. Contact Neff Rental at (888) 709-6333 or on the web at http://www.neffrental.com.