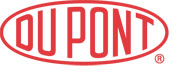 DuPont is focusing its science powerhouse to meet customers' and market needs in food, energy and protection
WILMINGTON, Del. (PRWEB) March 14, 2012
DuPont had a record-breaking year with 910 new U.S. patents granted in 2011 -- an increase of 32 percent over last year and breaks the previous record set in 1966 when the company was awarded 780 U.S. patents.
"DuPont is focusing its science powerhouse to meet customers' and market needs in food, energy and protection," said DuPont Chief Science & Technology Officer Douglas Muzyka. "For the second year in a row, the combination of U.S. patent grants and applications were the highest in DuPont history. Our U.S. grants are up 125 percent over the past 10 years, a sign of the continued quality and novelty of DuPont science. It is all made possible by the excellent collaborative work among our scientists, expert patent team and our marketing teams."
DuPont patent filings in 2011 mirrored the company's R&D investment and the pursuit of more nutritious and healthier food, reducing global dependence on fossil fuels and protecting people and the environment.
Patents enable growth through new products introduced into the marketplace. They help DuPont businesses to deliver new solutions to their customers. Last year, revenue from new products introduced in the last four years (2008-2011) was over $10.6 billion, a 10 percent increase over the prior year.
"The differentiated products and applications developed by our scientists around the world drive business value and sustainable growth," Muzyka said. "New products fuel market share gain, open adjacent markets and enhance profitability both for DuPont and for our customers."
Last month, the Patent Board™ ranked DuPont as the No. 1 innovator in the chemical industry for the fifth consecutive year in its Patent Scorecard. The Patent Board ranks corporate innovation using a series of measures to determine patent quality, technological strength and breadth of impact. DuPont leads all ranked companies in three categories, and surpasses the competition 10 times over in "Science Strength™," a measure of how much a company uses science in building its patent portfolio.
"DuPont's ability to use a broad set of core technologies allows us to advance the science while we create unique solutions that help our customers solve tough problems in today's marketplace," added Muzyka.
At DuPont, the discovery, research and development work that culminates in patents continues to be one of the engines for innovation that leads to rich, new offerings for our customers and gives our company the edge to continue transforming markets and society.
DuPont (NYSE: DD) has been bringing world-class science and engineering to the global marketplace in the form of innovative products, materials, and services since 1802. The company believes that by collaborating with customers, governments, NGOs, and thought leaders we can help find solutions to such global challenges as providing enough healthy food for people everywhere, decreasing dependence on fossil fuels, and protecting life and the environment. For additional information about DuPont and its commitment to inclusive innovation, please visit http://www.dupont.com.
# # #
3/14/12
Patent Board™ and Science Strength™ are trademarks of the The Patent Board.