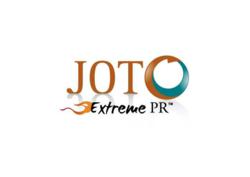 We are not only faced with the challenge that Florida has an escalating drug addiction problem, but we now have to deal with illegal pills mills, which make it easy for anyone to purchase dangerous narcotics and become addicted
Tampa Bay, Fla. (PRWEB) March 19, 2012
JoTo Extreme PR has re-signed Novus Medical Detox as a client. Novus Medical Detox provides a new type of medical detox, incorporating the most advanced medical procedures with leading natural remedies to effectively combat drug and alcohol withdrawals in a comfortable, safe and nurturing environment. Located in New Port Richey, Novus is an inpatient-detox facility fully licensed by the Florida Department of Children and Families.
With Florida becoming the nation's pill mill capital of the USA, the state has become severely crippled by illicit pill mills (pseudo pain-management clinics who prescribe high-dosage pain killers in exchange for cash only). Prescription drugs are responsible for killing more than seven Floridians a day, representing an upward trend over the past seven years; with 2,710 prescription-drug-related deaths in Florida in 2010 alone.(1) Novus Detox is committed to raising awareness about the dangers of pill mills and the safe alternatives for those who seek real help, which is why an effective PR campaign is especially important to them.
Kirk Burness, Director of Novus Medical Detox commented, "We are not only faced with the challenge that Florida has an escalating drug addiction problem, but we now have to deal with illegal pills mills, which make it easy for anyone to purchase dangerous narcotics and become addicted. We want people who have serious drug related issues to know the best and safest approach is a medically supervised detox in an inpatient setting."
For additional information on Novus Medical Detox Center, including the ways Novus differs from pill mills and rapid detox centers, visit http://www.NovusDetox.com.
About JoTo Extreme PR:
Based in Clearwater, Florida, JoTo Extreme PR is an established Tampa Bay public relations agency founded by public relations veterans and innovators Karla Jo Helms Ciotti and Diane D. Stein. The duo launched their PR firm in 2009 to meet a growing demand for new media expertise. JoTo is a hybrid PR agency, blending proven traditional approaches with the latest technology to deliver the best advantages of both worlds. JoTo's holistic approach to Business PR and marketing begins with strategic planning and leads to a fully integrated program that is designed to optimize communication, improve return on investment (ROI) and expand business opportunities. For more information, visit JoTo Extreme PR online at http://www.jotopr.com.
(1) Aronberg, Dave. "Prescription Drug Abuse: Florida's Health Crisis." PDF presentation; available on the Tallahassee/Leon County Responsible Decision Making Coalition website. leonrdmc.org/docs/pdf/Aronberg%20Rx%20Drug%20Abuse%20Training.pdf