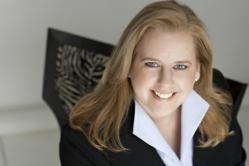 Our annual Small Business Book Awards are a way to highlight the books that entrepreneurs are reading and learning from.
Cleveland, OH (PRWEB) March 13, 2012
Kathryn Rose, CEO of the content and blog syndication system, Social Buzz Club, social media author and keynote speaker, has been awarded the 2012 Small Business Book Award in the category of Social Media. Her book, "The Step by Step Guide to Facebook for Business" was the top vote getter in the Social Media category.
The Small Business Book Awards recognize business books that were published in 2011. Small business owners often seek advice and information through books. While there are many thousands of books published each year, it's those of interest to small businesses and entrepreneurs that the Small Business Book Awards seek to honor.
"With so many books being published each year, we wanted to recognize those that made a difference to small business owners and managers and startup entrepreneurs," said Ivana Taylor, Book Editor at Small Business Trends, which produces the Awards. "Our annual Small Business Book Awards are a way to highlight the books that entrepreneurs are reading and learning from."
"The Awards are an honor to the authors who write books for the small business and entrepreneurial community." Says Anita Campbell, CEO of Small Business Trends, "For many of the authors, writing a book is a labor of love. Often they get up early in the morning before the rest of the family awakes, and they devote their evenings, weekends, holidays and vacations to writing. They deserve recognition."
"I was absolutely thrilled to be nominated and then to win. I had some great books in my category as competition and I'm just so happy that people thought enough of my book to vote for it and make it number one," says Rose.
Kathryn is an award-winning author, speaker and social media strategist and trainer and the CEO of the popular blog syndication system, Social Buzz Club. Kathryn has a 20+ year career in sales and marketing that includes successful track record of using a collaborative mindset to increase sales. She created the first cable television cooperative marketing alliance in CT and later the Arts Marketing cooperative helping clients achieve economies of scale with limited marketing budgets.
Prior to her career in social media marketing, Kathryn was a top Wall Street sales executive, responsible for over $100m in sales per year. She used her collaboration skills to partner with salespeople from other companies to form a lucrative referral network.
Kathryn is the author of 6 books on social media marketing The Step by Step Guides to: Twitter, Facebook, SEO/Video Marketing and Linkedin for Business and, The Parent's and Grandparent's Guides to Facebook. She is a sought after speaker and trainer on using social media for maximum online visibility and using online marketing and social media tools to create referral networks and to increase sales.
About Social Buzz Club--Social Buzz Club is a blog content syndication system that provides bloggers, content providers, authors, speakers and internet and social media marketing professionals with a way to share content through a highly developed network of other professionals who all use the Social Buzz Club technology. The latest version of Social Buzz Club has a 100% free membership level as well as levels that allow for sharing to Facebook pages, groups and LinkedIn Groups as well as multiple Twitter accounts. Google Plus is coming soon.
To learn more about the Social Buzz Club visit http://socialbuzzclub.com
About the Small Business Book Awards-- The Small Business Book Awards, now in their fourth year, enable the small business community to nominate, show their support for, and vote on their favorite business books. The top 10 winners and 30 category winners were selected by readers based on number of votes as the Best Small Business Books of 2012. Nominations opened in January 2012, and voting was held February 1 through February 16, 2012. Over 54,000 votes were cast by the community in 2012.
The Small Business Book Awards initiative is produced by Small Business Trends, an award-winning online publication, which along with its sister sites, serves over 4,000,000 small business owners, stakeholders and entrepreneurs annually.