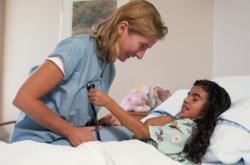 "The new course series fulfills a growing need for quality online CE for pediatric therapy professionals." Matt Casey, Vice President of Content for Care2Learn
Tampa, FL (PRWEB) March 15, 2012
Care2Learn.com, the leader in online continuing education and compliance training for the post-acute healthcare industry, recently introduced six new courses to its robust online rehab curriculum as part of a new Pediatric Therapy education series for PT, OT and SLP professionals. Thirteen more courses are scheduled for release in the coming months.
"The new course series fulfills a growing need for quality online CE for pediatric therapy professionals," says Matt Casey PhD, vice president of Content for Care2Learn. "It addresses a broad range of topics focusing on current strategies and best practices for promoting health in children and adolescents, and it will benefit therapists and therapy assistants in myriad settings. We're excited to be able to provide such an invaluable resource."
Care2Learn currently delivers the largest online rehab course library in the industry, with hundreds of courses focusing on every aspect of physical therapy, occupational therapy and speech/language pathology. Of the 19 courses that make up the new Pediatric Therapy series, the following six are available now at Care2Learn.com:

Achieving Communication Competence
Conflict Resolution in the IEP Process: Exploring and Identifying Areas of Interest for the OT
Educational vs. Clinical OT Evaluations
Speech and Language Supports in a Response to Intervention Framework
Practical Strategies for Mental Health Promotion in Children and Youth
A Workload Approach to Determining Caseload Ratios
About Care2Learn
Care2Learn sets the standard for excellence in online continuing education and training for the post-acute care industry and holds more than 70 state and national accreditations. Through our award-winning healthcare Learning Management System (LMS) we offer individual courses as well as large-scale corporate training solutions for healthcare organizations featuring customizable and easily accessible online universities with a full range of tracking and reporting features. With an online library exceeding 350 courses authored by more than 150 subject matter experts, Care2Learn serves more than 300,000 healthcare professionals in all 50 states. Acquired in 2000 by leading online CE provider RedVector, Care2Learn is headquartered in Tampa, Florida and is the recipient of numerous community honors and industry rewards. For further information, call 1-866-703-9418 or visit http://www.Care2LearnEnterprise.com.