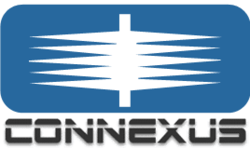 "..."today videoconferencing must deliver high quality video conferencing, and in this case video streaming, it must also be mobile and be available just in time.
Dallas, Texas (PRWEB) March 15, 2012
Connexus, a worldwide developer, provider and wholesaler of video conferencing and network gateway solutions for end users, service providers and resellers once again was able to deliver "just in time" video conferencing and video streaming capability where videoconferencing networks and infrastructure did not exist. Connexus delivered the solutions to their partner and service provider, StreamGate for Event Camp Down Under 2012 held February 26-27. Connexus provided the solution using the Vidyo HD desktop videoconferencing platform.
StreamGate, a leading provider of webcasting and video streaming solutions, located in Sydney, Australia was asked to be the official provider of videoconferencing and video streaming services for the inaugural Event Camp Down Under, (http://www.eventcampdownunder.com) an event designed to bring together event planning professionals, technologists and support personnel and organizations. "This was the very first worldwide event of its kind here in Australia, and we were very excited to have been selected to deliver the video streaming and videoconferencing capabilities," Said Vester Campion, National Sales Director for StreamGate(http://www.streamgate.co). "However," he continued, "Our excitement was tempered when we discovered we were required to deliver just in time video conferencing and video streaming capabilities for 17 speakers located all over the world; in locations in which many had no videoconferencing network or capabilities. So we reached out to Connexus and got immediate access to the Vidyo videoconferencing and streaming solutions we needed for our 17 presenters across four continents and eight countries."
"Technically it went perfectly. The content of the presentations was highly contemporary and interesting. Exposure and global marketing of our streaming/webcasting/videoconferencing services was as good as it gets. And our good mate, Jonathan Schlesinger and Connexus deserve a great deal of the credit."
"The fact of the matter is", continued Jonathan Schlesinger, President and CEO of Connexus, "today videoconferencing must not only deliver high quality video conferencing, and in this case video streaming, it must also be mobile and be available just in time, when it is needed. That is the value of Connexus-on-Demand, our VaaS, videoconferencing as a service, cloud based offering for service providers, like StreamGate, worldwide. Our end users, resellers and service providers like StreamGate are not required to purchase hardware or software licenses in advance in order to be prepared to deliver just in time high quality videoconferencing. They simply become an end user or reseller of our cloud based services and we equip them to deliver high definition video conferencing solutions just in time, anytime, over the internet or mobile networks."
Connexus–on-Demand makes Vidyo desktop videoconferencing available to service providers and resellers from the cloud and allows small and medium sized service providers and resellers to offer Vidyo desktop videoconferencing to end users at prices starting at $5.00 per month per user without any up front capital investment from the service provider, reseller or end user.
About Connexus
The mission at Connexus is to make it possible for service providers and resellers to quickly and easily sell leading edge networks, gateways and videoconferencing and collaboration services to the SMB marketplace, and to accomplish this with little if any additional demand on their resources. At Connexus we focus on delivering the capital intensive applications and services that can help service providers and resellers immediately capture extraordinary revenues and market share in the shortest possible time. Connexus is a privately held company headquartered in Dallas Texas.