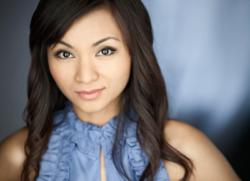 Baltimore, Md. (PRWEB) March 14, 2012
Principal Pops Conductor Jack Everly leads the Baltimore Symphony Orchestra and Baltimore Choral Arts Society in a concert featuring popular favorites from musicals such as Les Misérables and Miss Saigon on Thursday, April 19 at 8 p.m. at the Music Center at Strathmore, Friday, April 20 at 8 p.m., Saturday, April 21 at 8 p.m. and Sunday, April 22 at 3 p.m. at the Joseph Meyerhoff Symphony Hall. Entitled "Do You Hear the People Sing," this program celebrates music by two of the world's most prolific writers of modern musical theatre, Alain Boublil and Claude-Michel Schönberg, whose masterpiece Les Misérables is the longest-running musical in the world. Please see below for complete program details.
Based on a classical novel by Frenchman Victor Hugo, the cherished story of Les Misérables has captivated audiences for nearly a quarter century. The musical has been translated to 21 different languages among 41 countries and seen 43,000 professional performances to an estimated audience of 55 million people. Among its most memorable songs are "I Dreamed a Dream," "On My Own," "Bring Him Home" and "Do You Hear the People Sing."
Considered Schönberg and Boublil's second major success, Miss Saigon is a modern retelling of Puccini's Madame Butterfly – the American Lieutenant replaced by a GI, and Japanese geisha by a Vietnamese bar girl. The soul-stirring story of Miss Saigon confronts such issues as war, love, family, and death. At its highly anticipated Broadway opening, the musical broke the Broadway record for advance ticket sales at $24 million.
Jack Everly, conductor
Jack Everly is the Principal Pops Conductor of the Baltimore and Indianapolis Symphony Orchestras, Naples Philharmonic Orchestra and National Arts Centre Orchestra (Ottawa), and the Music Director of the National Memorial Day Concert and A Capitol Fourth on PBS.
Mr. Everly is the Music Director of Yuletide Celebration, now a 26-year tradition. These theatrical symphonic holiday concerts are presented annually in December in Indianapolis and are seen by more than 40,000 concert-goers.
Originally appointed by Mikhail Baryshnikov, Mr. Everly was conductor of the American Ballet Theatre for 14 years, where he served as Music Director. Mr. Everly has teamed with Marvin Hamlisch in Broadway shows including The Goodbye Girl, They're Playing Our Song, and A Chorus Line. He conducted Carol Channing hundreds of times in Hello, Dolly! in two separate Broadway productions.
Mr. Everly has conducted the songs for Disney's animated classic, The Hunchback of Notre Dame, and led the Czech Philharmonic on the recordings In the Presence and Sandi Patty's 2011 release, Broadway Stories. He also conducted the critically praised Everything's Coming Up Roses: The Complete Overtures of Broadway's Jule Styne.
In 1998, Jack Everly created the Symphonic Pops Consortium, serving as Music Director. The Consortium, based in Indianapolis, produces a new theatrical pops program each season. In the past 12 years, more than 225 performances of SPC programs have taken place across the U.S. and Canada.
Maestro Everly holds an Honorary Doctorate of Arts from Franklin College in his home state of Indiana.
Baltimore Choral Arts Society
The Baltimore Choral Arts Society, now in its 45th season, is one of Maryland's premier cultural institutions. The Symphonic Chorus, Full Chorus, Orchestra, and Chamber Chorus perform throughout the mid-Atlantic region, as well as in Washington, D.C., New York, and in Europe.
In the summer of 2007, Tom Hall led the Chorus in a successful, 3-city tour of France including sold-out performances in Paris and Aix-en-Provence, and the Chorus has also appeared at Spain's prestigious Festival of the Costa del Sol.
For the past 15 years, WMAR Television, the ABC network affiliate in Maryland, has featured Choral Arts in an hour-long special, 'Christmas with Choral Arts," which won an Emmy Award in 2006. Mr. Hall and the chorus were also featured in a PBS documentary called "Jews and Christians: A Journey of Faith," broadcast nationwide, and on National Public Radio in 2001. On local radio, Mr. Hall is the host of "Choral Arts Classics," a monthly program on WYPR that features the Choral Arts Chorus and Orchestra, and he is the Culture Editor on WYPR's "Maryland Morning with Sheilah Kast."
Baltimore Choral Arts' latest CD is "Christmas at America's First Cathedral," released on Gothic Records in September 2010. A recording with Dave Brubeck, featuring Brubeck's oratorio, "The Gates of Justice," was released internationally on the NAXOS label in 2004. Choral Arts has two other recordings in current release: "Christmas with Choral Arts" and a live recording of the Rachmaninoff "All-Night Vigil." Mr. Hall produced "Let Freedom Ring!," a highly successful recording for Gothic Records featuring the Washington Men's Camerata, as well as the soundtracks for "Legends" on the Learning Channel.
Choral Arts has appeared with the National Symphony, and has made regular appearances with the Baltimore Symphony Orchestra. Acclaimed artists collaborating with Choral Arts have included Chanticleer, Dave Brubeck, the King's Singers, Peter Schickele, Sweet Honey in the Rock, Anonymous 4, and others. Tom Hall's innovative programs often feature both choral and orchestral music, stage and theater works.
Tom Hall, director
Tom Hall is one of the most highly regarded performers in choral music today. Appointed Music Director in 1982, Mr. Hall has added more than 100 new works to the BCAS repertoire, and he has premiered works by contemporary composers including Peter Schickele, Libby Larsen, Robert Sirota, James Lee III, Rosephanye Dunn Powell, and many other internationally acclaimed composers.
In addition to his position with BCAS, Mr. Hall is active as a guest conductor in the United States and in Europe including appearances with the Handel and Haydn Society in Boston, the Choral Arts Society of Philadelphia, the Berkshire Choral Festival, Musica Sacra in New York, and Britten Sinfonia in Canterbury, England. His 2005 concert with Orchestre de Chambre de Paris was broadcast on French television. Mr. Hall has prepared choruses for Leonard Bernstein, Robert Shaw, Helmuth Rilling, and others, and he served for ten years as the Chorus Master of the Baltimore Opera Company.
Mr. Hall is also a well known teacher, lecturer, and writer. He has served as the President of Chorus America, a panelist for the National Endowment for the Arts, and he has been an Artist in Residence at Indiana University, the Eastman School of Music, the University of Cincinnati, Temple University, and Syracuse University. He has been the Director of Choral Activities at Goucher College for 25 years, and has also taught at the Peabody Conservatory, the University of Baltimore, Towson University, Morgan State University, and the Johns Hopkins University.
Peter Lockyer, vocalist
Peter Lockyer made his Broadway debut at the age of 19 in the Dutch production of Cyrano the Musical. He starred in two of Alain Boublil and Claude-Michel Schoenberg's hit shows: as Chris in Miss Saigon both on Broadway and in the First National Tour; and as Marius in the 10th Anniversary production of Les Miserables on Broadway and in Shanghai starring Colm Wilkinson. Also on Broadway, Peter played the role of Rodolfo in Baz Luhrmann's critically acclaimed production of La Boheme. Peter was featured in Lincoln Center Theatre's revival of South Pacific, and Broadway's The Phantom of the Opera. On TV, Peter played Yonkers in the CBS telefilm Gypsy, starring Bette Midler. He graduated magna cum laude from New York University, receiving a B.S. in Music Education and Educational Theatre.
Terrence Mann, vocalist
Credits include work on the Broadway stage, in film and television, as a director, composer and artistic director. On Broadway, he originated the roles of the Beast in Beauty and the Beast (Tony, Drama Desk, Outer Critics Circle nominations), Inspector Javert in Les Miserables (Tony nomination), Rum Tum Tugger in Cats and Chauvelin in The Scarlet Pimpernel. Other Broadway credits include Lennon (Ensemble), The Rocky Horror Show (Frank 'N' Furter), Getting Away With Murder (Greg), A Christmas Carol (Scrooge), Rags (Saul), Barnum (Ringmaster), Jerome Robbin's Broadway, and Jekyll and Hyde. Film and TV: A Chorus Line, Big Top Pee Wee, "Law and Order," "One Life to Live" and "As the World Turns" (Emmy Nomination). He is founding Artistic Director of the Carolina Arts Festival. He also served as Artistic Director of the North Carolina Theatre for 10 years and is now the Endowed Chair for the Musical Theatre Program at Western Carolina University.
Jennifer Paz, vocalist
Jennifer Paz' favorite credits include roles in Miss Saigon (Kim, original first national Broadway tour, Carbonnell Award winner, Helen Hayes Award nomination and has since reprised Miss Saigon with several regional companies, most recently with Maine's Ogunquit Playhouse), Les Misérables (Broadway Company), Joseph… (Narrator, Broadway Asia Tokyo, Ordway, NSMT, SMC, 5th Ave), Buddy (Maria Elena Holly), and Cinderella (Cinderella). Other regional credits include David Henry Hwang's newly adapted Flower Drum Song (Mei-Li, Mark Taper Forum), and The Last 5 Years (Cathy Hiatt with Jason Robert Brown at the piano, 2009 LA Ovation Award nomination, EWP). A Seattle native, Jennifer's favorite credits with Seattle area's Village Theatre under the direction of Pulitzer Prize and Tony winner Brian Yorkey (Next to Normal) include: Jesus Christ Superstar (Mary), Evita (Eva), The Who's Tommy (Sally Simpson). Recent concerts: soloist in Suites by Sondheim (Alice Tully Hall at Lincoln Center), Original Cast 2 (Luckman Fine Arts Complex, LA).
Kathy Voytko, vocalist
Kathy appeared on Broadway in Oklahoma! and Nine starring Antonio Banderras and Chita Rivera, originated the role of Ariadne opposite Nathan Lane in the The Frogs, standby Diana in the Pulitzer Prize winning Next to Normal, and the standby Grania in The Pirate Queen. Kathy had the great pleasure of performing at Carnegie Hall and The Royal Albert Hall in London with the concert and live recording of Kristina. She has toured the U.S. as Christine Daae in Phantom of the Opera and as a soloist The Music of Andrew Lloyd Webber, and was chosen by Hal Prince to play Eva Peron on the 25th anniversary tour of Evita. In Chicago, she was honored with the Joseph Jefferson Award for Polly in Crazy for You and nominations for Fantine in Les Miserables, the maid in Putting it Together and as Clara in Passion.
Marie Zamora, vocalist
Marie began her career as a classically trained soprano and dancer in France. As a singer and actress, Marie has performed principal roles across the globe, including Cosette in Les Miserables (Mogador Theatre, Paris), Kate in Kiss Me, Kate (Geneva Opera House and Mogador Theatre, Paris), Sina Marnis in Pirandello's Les Nouvelles de Sicile (Sylvia Montfort Theatre, Paris), Mrs. Barnum in Barnum (Celestins Theatre, Lyon), Cornelia in La Comtesse Dracula (Mouffetard Theatre, Paris), and Eugénie in Le Voyage de Mozart a Prague (Potinière Theatre, Paris). Marie travelled internationally as a soloist with composer Michel LeGrand. She has done extensive concert work including Hey Mr. Producer at the Lyceum Theatre in London, celebrating 25 years of Cameron Mackintosh's career. In collaboration with Michel Legrand and Alain Boublil, Marie is the co-book writer of Marguerite (2010 version) and directed the show at the National Moravian-Silesian Theatre in Ostrava.
COMPLETE PROGRAM DETAILS
BSO SuperPops: "Do You Hear the People Sing?: Miss Saigon to Les Misérables"
Thursday, April 19, 2011 at 8 p.m.—Music Center at Strathmore
Friday, April 20, 2011 at 8 p.m.—Joseph Meyerhoff Symphony Hall (JMSH)
Saturday, April 21, 2011 at 8 p.m.—JMSH
Sunday, April 22, 2011 at 3 p.m.—JMSH
Jack Everly, conductor
Baltimore Choral Arts Society
Tom Hall, director
Peter Lockyer, vocalist
Terrence Mann, vocalist
Jennifer Paz, vocalist
Kathy Voytko, vocalist
Marie Zamora, vocalist
Tickets range from $34 to $98 and are available through the BSO Ticket Office, 410.783.8000 or BSOmusic.org.
###