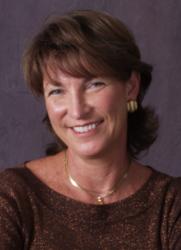 "We're thrilled to have such an accomplished and friendly designer as Lois join our team!"--Judy Underwood, Owner
Bonita Springs, FL (PRWEB) March 15, 2012
Wilson received her Bachelor's of Interior Design degree in Vancouver, B.C. and has twenty years experience in all areas of residential design, the last eight of which were in Naples, FL.
She worked in textile design in NYC and has studied design in both Asia and Italy.
Wilson stated, "I'm delighted to be joining an experienced, established design firm that allows me to expand my home decorating services with exceptional lines for furniture, wall and floor coverings, accessories and lighting. Of course, I'll continue to provide custom window treatments, upholstery, and bed coverings throughout southwest Florida, as I have since 2004."
Welles and partner Judy Underwood own and operate interior design studios in Bonita Springs and Sanibel Island where they have been voted 'BEST Home Interiors' annually since 2007. They were named national Business Owner of the Year for the company last May, and manage the top selling region for the 43-year-old business, which has over 350 design studios across North America.