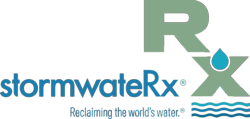 We are pleased to welcome Lanz Fritz, Larry Ostry and Raymond Lindeen to the StormwateRx team.
Portland, Oregon (PRWEB) March 15, 2012
StormwateRx LLC, a provider of industrial stormwater treatment and filtration systems, today announced that the company has added three more staff members to accommodate demand for sales, installation and service of StormwateRx systems across North America. The company is pleased to welcome Lanz Fritz, Chief Operating Officer; Larry Ostry, regional manager for the Midwest region and Raymond Lindeen, regional manager for the South Central region to the StormwateRx team.
Lanz Fritz, Chief Operating Officer – Fritz has been hired by StormwateRx as the company's full time COO. He has worked with the company since 2009 and brings more than 10 years of executive level experience in the stormwater industry. Fritz was formerly CFO and VP of Operations for Stormwater Management, Inc. (SMI) and helped grow SMI significantly from its first full year of business in 1996 to his departure in 2006. From 2007 to 2012, Mr. Fritz consulted with small businesses and developed additional expertise in management of small and emerging companies. Fritz is a licensed CPA and has worked as an auditor for Deloitte & Touche and Grant Thornton and as a financial consultant for multiple companies.
Larry Ostry, Regional Manager – Ostry has joined StormwateRx as manager for the Midwest Region. He brings more than 15 years of experience selling industrial and energy equipment for Hitachi, Sterling and Vodaphone. Ostry is based just outside of Chicago in Naperville, IL.
Raymond Lindeen, Regional Manager – Lindeen will manage StormwateRx's South Central region and is based in Houston, Texas. He has formerly represented SMI/Contech stormwater treatment products in the industrial market and also has experience representing companies in the laboratory, environmental, industrial hygiene, safety, and process control equipment industries.
About StormwateRx
StormwateRx designs and manufactures stormwater treatment systems that help industrial sites across North America remove pollutants and reuse stormwater runoff. Patented products include the Clara® stormwater separation system, Retenu™ basic stormwater filtration system, Aquip® enhanced stormwater filtration system and Purus™ advanced stormwater polishing system. The company has supplied more than 180 systems for stormwater filtration and stormwater pollution control in the industrial sector, and is expert with retrofit design advice. StormwateRx has also developed a series of Industry Remedies that include best practices and ideal product configurations to address the unique environmental concerns of different industries. For more information on how StormwateRx can help industrial sites comply with even the toughest environmental stormwater regulations, please visit http://www.stormwaterx.com or call 800-680-3543.