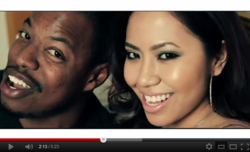 Miami, FL (PRWEB) March 15, 2012
Rap group B.O.D (Board of Directors) recently released the official video for the single "Actress on a Mattress" from their upcoming album. Coast 2 Coast Video Distribution presents the project along with Board of Directors Muzik.
After years of rapping solo, in collaboration on mixtapes, and on many other projects, B.O.D members just couldn't help it. Building off a mutual respect for each other's talents and creativity, their forces have inevitably aligned, forming Board Of Directors Muzik. Initially a brainchild of Al Bundel, Board Of Directors Muzik was an opportunity that Al saw to bring together two things that made him happy: friends and music. Utilizing his knack for connecting people, Al saw the potential promise in bringing together many local artists to expand and create a large, fully functioning network. Unifying the musicians first, the next step in expanding the business plan would be in areas such as music, clothing, merchandise, beverages, and more. Keeping true to the independent format that has been the signature for Bay Area music, these fellas have arrived.
Life has spread group members across the U.S., making the formation of the group difficult. But working together building from the experience and knowledge each individual gained along the way, Board of Directors has strengthened and begun making noise in Northern California and nationally.
"Actress on a Mattress" is one of the singles from the group's upcoming album. The track has been featured on 106.1 KMEL's Home Turf Radio broadcast, and was made "for ladies who are sophisticated, but express themselves in private."
"Actress on a Mattress" is available to view at http://www.youtube.com/watch?v=FiUwJez-40I&feature=youtu.be