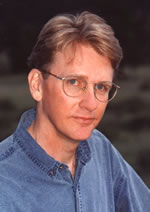 "Physical and emotional trauma, or occupational demands channel us into limited, over-used ways of moving. The Feldenkrais Method helps the brain and body to open into new possibilities." - Al Wadleigh, GCFP
Longmont, CO (PRWEB) March 15, 2012
After honing his skills for nine years as a Guild Certified Feldenkrais Practitioner(cm), Al Wadleigh has reorganized the Feldenkrais Store to reflect his accumulated expertise and commitment to the Feldenkrais Method. "I was so grateful," Al says, "for all that the Feldenkrais Method had done for me in terms of my own health and the health of my students, that I wanted to restructure the Feldenkrais Store to make information about the method easily available to the general public." Hence, the Feldenkrais Store now provides free access to twenty-three videos and fifty articles concerning this unique approach to health.
Some of the free videos and articles provide steps to address particular problems like TMJ, sciatica, and back pain. Others concern a broader view, noting the practice's ability to promote ease of movement, increased athletic performance, balance stabilization, and relief from pain.
In addition to the free videos and articles, the Feldenkrais Store also offers Feldenkrais books, e-books, CDs, MP3s and DVDs for purchase. There's material available to help everyone from the beginner to the certified practitioner.
The Feldenkrais Method was developed in the 1950s by Dr. Moshe Feldenkrais in order to address his own chronic knee problems. Subsequently, Dr. Feldenkrais formulated two approaches for resolving issues of physical pain and limitation. One is a hands-on technique where the practitioner gently manipulates the student's body to promote wholeness through a neurological reorganization. This approach is called Functional Integration®. The second is called Awareness Through Movement®. Here, as the student is verbally guided through a series of gentle movements and directed attention, he learns to move with grace, efficiency and absence of pain. Many of the CDs, MP3s, and DVDs available on the Feldenkrais Store, use Awareness Through Movement® as the means of presenting Feldenkrais lessons.
Since Dr. Feldenkrais first developed his method, Feldenkrais lessons have proved helpful in alleviating sciatica, scoliosis, fibromyalgia, TMJ, chronic pain, dementia and immune disorders. Athletes and musicians have also used Feldenkrais lessons to enhance their performance. As we get older, we tend to move in habitual ways, Al says. "Physical and emotional trauma, or occupational demands channel us into limited, over-used ways of moving. The Feldenkrais Method helps the brain and body to open into new possibilities."
Many Feldenkrais students regard the method as a fountain of youth or a new lease on life. "It's a small miracle when you realize the interconnectedness of your body," states G. Parsons of Colorado. "The gains I have made are truly remarkable. My balance has benefited, as has my range of motion."
In keeping with, and to promote the beneficial effects of the Feldenkrais Method, Al Wadleigh's newly restructured Feldenkrais Store offers numerous products to facilitate a renewal of both mind and body.