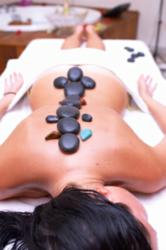 Once a spa is listed on our web presence directory, it will become more discoverable to its local market through localized keyword search phrases that are related to that businesses service offering
Toronto, Ontario, Canada (PRWEB) March 14, 2012
Canadian web presence directory LocalHood.ca is creating a new advertising platform for neighborhood Day Spas. The new category of local spa listings follows a trend of health and wellness service providers that are being added to the LocalHood.ca business directory.
Recently, LocalHood.ca added an events category for yoga studios allowing them to announce upcoming workshops and events being held in local communities throughout Canada. The first yoga workshops to get featured are a series of Tantra Workshops being led by Yogi Reyna Puri who is described as an International Kundalini/Tantra Teacher. Puri is presently conducting Tantra workshops in Toronto, Ontario.
The day spa listings allow a local spa the opportunity to advertise its core business information including a link to its website that increases its online discoverability. On LocalHood.ca, a spa can also list coupons or deals, a map to its location and its hours of operation. It can also provide a fairly detailed description of its spa treatments and list services and products available in any of its spa packages.
LocalHood.ca is a live, local business web directory that is presently in beta release. The directory expects to begin marketing its web presence platform to local wellness advertisers starting sometime during the second half of 2012. According to LocalHood Marketing Manager, Wilf Barnes, the initial target is to reach out to Club Spas, Day Spas, Destination Spas, Resort and Hotel Spas as well as Medical Spas.
"Once a spa is listed on our web presence directory, it will become more discoverable to its local market through localized keyword search phrases that are related to that businesses service offering" according to Barnes. "For example, a consumer in the city of Brampton may type in a keyword search phrase like Brampton day spa when looking for spa treatments in the Brampton area. We try to make our spa advertisers easier to find online"
A spa is typically associated with individual relaxation, rejuvenation and detoxification treatments. Spa services may include treatments such as therapeutic massage, aromatherapy, mud baths, sauna sessions, steam baths, body wraps, facial cleansing, nutrition and weight guidance, skin exfoliation, beauty treatments, yoga, meditation and so on.
About LocalHood.ca
LocalHood.ca is an emerging, local web presence business directory that has recently launched as a live beta site. LocalHood.ca presently hosts location based information for a variety of Canadian businesses in addition to local event listings and classified ads.
"LocalHood" is a LocalHood Marketing trade mark. For more information, go to LocalHood.ca. Questions can be directed to (289) 752-7335 or toll free 1-888-975-9222 email: info(at)localhood(dot)ca