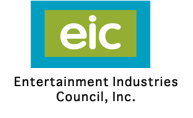 Educating children on the dangers of inhalants, and adults on the consequences of abuse of products in their own home, is vital."
EIC President and CEO Brian Dyak
Reston, VA (PRWEB) March 14, 2012
The Entertainment Industries Council, Inc. (EIC) will join the National Inhalant Prevention Coalition's press conference addressing the dangers of inhalants, including helium. The event will raise awareness of the potentially deadly consequences of inhalants and include the distribution of updated resource materials for the media and parents. The press conference will take place on Thursday, March 15, 2012 at 9:30 a.m. at the National Press Club in Washington, D.C. It is open to all journalists and members of the public.
It has been known for years that people have huffed helium for its voice altering effects. Websites, videos, TV ads, games, even a 1999 Super Bowl commercial reference how "funny" it can be changing your voice through helium, according to the National Inhalant Prevention Coalition. The reality is that huffing helium is no laughing matter. It can be deadly. "Educating children on the dangers of inhalants, and adults on the consequences of abuse of products in their own home, is vital," said EIC President and CEO Brian Dyak.
Speakers at the press conference will include Gil Kerlikowske, Director of the Office of National Drug Control Policy; David Shurtleff, Ph.D., Acting Deputy Director of the National Institute on Drug Abuse, NIH; Harvey Weiss, Executive Director of the NIPC; Brian Dyak, President/CEO of EIC; and Loriann and Justin Earp, the parents of 14-year-old Ashley Long, who died in February in Medford, OR after huffing helium.
EIC's commitment to raising awareness and encouraging accurate depictions of the dangers of inhalant use through media began two decades ago. EIC continues to provide Hollywood's creative community with updated depiction suggestions on inhalant abuse and will urge them to use their productions to inform audiences through accurate depictions.
"When you consider one show, one accurate depiction, reaches millions and can be passed on through conversation and social media to an even broader audience, it becomes clear that we must work with members of the entertainment industry to spread awareness, and not turn away from the implications of misuse of products," Dyak continued.
The EIC first joined forces with the National Inhalant Prevention Coalition when they launched a campaign against inhalant abuse in March 2003.
About Entertainment Industries Council
EIC, a non-profit organization, was founded in 1983 by leaders of the entertainment industry to bring the power and influence of the industry to bear on communication about health and social issues. The organization is considered to be the chief pioneer of entertainment outreach and one of the premiere success stories in the field of entertainment education. EIC provides information resources for entertainment creators through innovative and time-proven services and methods of "encouraging the art of making a difference" from within the entertainment industry. EIC produces the simulcast national television special PRISM Awards Showcase which addresses accurate portrayals of prevention, treatment and recovery from drug, alcohol and tobacco use, and mental health concerns. The organization also produces the S.E.T Awards, honoring positive and non-stereotypical portrayals of science, engineering and technology.
EIC also addresses issues such as diabetes, ADHD, Post Traumatic Stress Disorder, foster care, women's health, firearm safety and injury prevention, sun safety and skin cancer prevention, human trafficking, terrorism and homeland security, eating disorders and obesity, seat belt use and traffic safety, and HIV/AIDS prevention. The organization has also launched an initiative to increase the public profile and interest in science, engineering and technology. EIC's web site is http://www.eiconline.org. The PRISM Awards web site is http://www.prismawards.com.