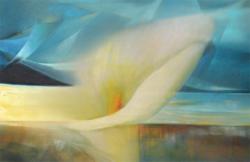 Can you imagine how beautiful those you forgive will look to you? In no fantasy have you ever seen anything so lovely. Nothing you see here, sleeping or waking, comes near to such loveliness. And nothing will you value like unto this, nor hold so dear.
Wisconsin Dells, WI (PRWEB) March 14, 2012
A Course In Miracles International today confirmed the inclusion of renowned Illuminate Teacher, Michael O'Connor, in the expanding line-up of stellar presenters, performers and artists participating in the events celebrating International Forgiveness Week and Weekend of Perfect Peace, from September 14 through September 23, 2012, at the Miracles Healing Center in Wisconsin Dells, WI.
As a presenter in the event titled, "Miraculous Healing Power of Forgiving Love", Illuminate Teacher Michael will share his new found joy and certainty that indeed "forgiveness is forgetting." Having been released from the previous misconception that "I will forgive, but will not forget," Michael will offer this miraculous discovery of what forgiveness truly is, as an experiential moment of love, happiness and healing.
Michael has helped many in a brand new enlightened perspective and experience of forgiveness, using the unearthly masterpiece of Resurrected Mind, Jesus Christ's A Course In Miracles, and many others who have discovered this new "view", and are attempting to express, in this Advent of a Great Awakening, the indescribable joy and happiness that is experienced through the act of forgiveness itself.
According to Michael O'Connor, "It is indeed a momentous discovery that as the Course says, 'forgiveness recognizes what you thought your brother did to you has not occurred. It does not pardon sins and make them real. It sees there was no sin. And in that view are all your sins forgiven.' This new view is the miracle that is going on all the time and will be experienced at this event."
"Here is just a small sample of some of the material I will be using in my presentation," Michael continued:
"From the mind of our dear friend Ralph Waldo Emerson:
'People say sometimes, 'See what I have overcome; see how cheerful I am; see how completely I have triumphed over these black events.' Not if they still remind me of the black event. True conquest is the causing the calamity to fade and disappear, as an early cloud of insignificant result in a history so large and advancing.'
"From the illuminate mind training workbook of A Course In Miracles:
'The fact that I see a world in which there is suffering and loss and death shows me that I am seeing only the representation of my insane thoughts, and am not allowing my real thoughts to cast their beneficent light on what I see. And so... I will forgive and this will disappear.'
"And in the text of A Course In Miracles:
'Can you imagine how beautiful those you forgive will look to you? In no fantasy have you ever seen anything so lovely. Nothing you see here, sleeping or waking, comes near to such loveliness. And nothing will you value like unto this, nor hold so dear. Nothing that you remember that made your heart sing with joy has ever brought you even a little part of the happiness this sight will bring you.'
Michael expressed his happiness at "also joining the cast of performers in 'The Ancient Melody of Perfect Peace' where we will gather in song, knowing that no one hears the song of Heaven and remains without a voice that adds its power to the song, and makes it sweeter still."
For more information about activities planned for the event and how you can participate, visit the website: http://www.forgivenessweek.org/participate.php.
###