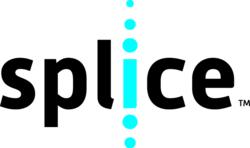 David's leadership will help Splice advance to the next level by providing strategic network management solutions that will allow customers to focus on growing their business."
San Mateo, CA (PRWEB) March 16, 2012
Splice Communications, Inc., a single-source provider of custom network solutions, today announced that it has expanded its sales operation with the appointment of David Gilbert as Director of Sales.
Gilbert brings more than 27 years of experience in telecommunications sales management and consulting, having held high-level positions in companies such as XO, Earthlink, Qwest and GST Telecom. In this newly created position, he will oversee all sales functions and drive new business initiatives around the company's custom data networking solutions and services.
Most recently at Earthlink, Gilbert successfully led a strategic sales team comprised of key members of newly acquired companies to roll out Software as a Service (SaaS) and Hardware as a Service (HaaS) initiatives to attract large customers.
"It's an exciting time to have David join the team," said Andy Coan, president and CEO, Splice Communications. "Bandwidth-intensive applications are driving customers to design and manage more complex networks with limited IT resources. Increasingly customers look to Splice as a trusted network advisor to manage everything from designing an efficient, affordable network to provisioning circuits to reviewing telecom bills. David's leadership will help Splice advance to the next level by providing strategic network management solutions that will allow customers to focus on growing their business."
"Splice addresses a critical need in the market for comprehensive data networking services that are affordable, reliable and simple to manage. The company provides real value as the experienced single source for these telecom solutions," said Gilbert. "I am excited about Splice's tremendous opportunity."
About Splice
Splice Communications, Inc. is a single-source provider of custom data network solutions backed by a laser focus on delivering outstanding customer support. Splice's telecom experts specialize in the design, implementation and management of network solutions that best meet customers' needs and alleviate the challenges of working directly with multiple communications vendors. Splice's cost-effective solutions free up customers' internal resources, enable more responsive and reliable network performance, and help lower the overall costs for network services. Through its core offerings which include Dedicated Internet Access, Private Line, MPLS, and Network Management Solutions, Splice eliminates network management headaches by providing one contract, management portal, support team and invoice. Splice is headquartered in San Mateo, California. For more information, visit http://www.splicetelecom.com.