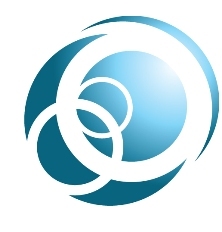 The Internet is the best platform that a business can use to reach a wider market and to ensure that its customers are satisfied.
Perth, Western Australia (PRWEB) March 15, 2012
SEO Expert Oracle Digital, Australia's leading e-commerce solution provider, has just released its new set of online tools specifically developed to assist local businesses achieve a wider consumer share in the market – both for walk-in retail stores and the online arena. This is in conjunction with the rising trend of consumers who use the Internet for products and services searches.
According to the Australian Bureau of Statistics, around 35 percent of small businesses actually operate from rural areas. This means that they will have to handle or transact business operations from huge distances.This problem however, will soon be addressed with the implementation of a broadband network across Australia. With this expansion, more and more people will be able to use the Internet for e-commerce. It is bound to help more businesses earn substantially from their business endeavours.
Birdsnest is one good example of a business that operates from a rural home base and gained a nationwide popularity. It is located at Cooma, South Wales - which, despite the distance from its clients, is continually gaining considerable profits from consumers coming from different parts of the country. Sources said that the online women's fashion retailer has reached more customers through its online stores.
Numerous reports have also shown that online marketing is not only available to rural-based companies alone. Currently, Adidas, the global sportswear company, has intensified its online campaigns in order to entice more customers to support their brand, and to maintain the interest of its customers from all over the world.
In another report, online company Open4Sale, has launched a new e-commerce strategy meant to create a more personal approach for its current and prospective customers. This is made possible through video conferencing, which according to the company, will strengthen its relationship with its customers and provide an online shopping experience which is more interactive.
"The market is clearly ready for change and eager to adopt new technology," attested Simon La Barrie, the founder of Open4Sale. Barry Gilbert, former CEO of Smith and Hawken, also agrees with this view, saying that technology must be adopted by retailers in order to maintain its competitiveness in the market.
James Corby, the Business Development Director of Oracle Digital, further supports this claim by saying, "The Internet is the best platform that a business can use to reach a wider market and to ensure that its customers are satisfied. And with all the Internet tools available for those who are interested – then it can be honestly said that doing business with this platform is more efficient and will provide more success."
Oracle Digital has intensified its various e-commerce solutions and marketing techniques by providing a stronger on-page and off- page optimisation services, extensive keyword research procedures, and social media marketing methods and a whole lot of valuable SEO products and services in order to help local enterprises to benefit from the opportunities that the web can offer.
Oracle Digital is an expert SEO Agency in Perth who also offers SEO Services in Adelaide, Brisbane, Melbourne, and Sydney. The company is recognised in Western Australia as the best in the field. If you have some questions or need their services, you can call them at 1300 899 851 or visit the company's website at http://www.oracledigital.com.au.