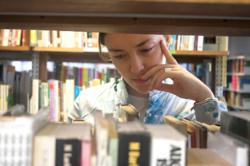 I'd love the chance to build on all the work I'm currently contributing to.
London, UK (PRWEB) March 15, 2012
Fellows and Associates celebrated the joining of a researcher to their staff last month. The firm, which specialises in the recruitment of IP professionals from various disciplines, assessed and interviewed a number of candidates in January of this year. Their new researcher is directly responsible for projects related to business development, with particular emphasis on data research and head hunting campaigns.
A current science undergraduate at the University of Sheffield, Sienna Johal has been enjoying her new role for the past month. "It isn't every day that a student still at University gets the opportunity to gain work experience in a professional setting, especially in the current job market. So when I saw the advertisement I knew I wanted it. Although I'm still finding my feet, I'm really enjoying the challenges that come with learning about the IP world."
Emma van Opstal, Consultant for Fellows and Associates, explains the key aspects they were looking for in their new recruit: "We were surprised by the volume of applicants for this position but we knew we had certain criteria for a researcher. Due to the nature of the company and the ultimate aim for expansion we needed someone who is willing to learn, committed and multi-faceted. We are happy to report that Sienna is thriving in her new role."
Already the new researcher is looking ahead to what may be in store. Sienna states "as I'm graduating next year I hope to continue working at Fellows and Associates. I'd love the chance to build on all the work I'm currently contributing to."
With the future looking bright, Fellows are pleased to announce that they are hiring again, but for a Recruitment Consultant this time. So, if working within an up and coming Intellectual Property Recruitment Consultancy appeals, look no further.
About Fellows and Associates
Fellows and Associates recruit Patent Attorneys, Trade Mark Attorneys, IP Lawyers and other Intellectual Property professionals worldwide. The firm offers a diverse range of recruitment services including search, advertised selection and managed campaigns. Its newly launched consultancy division 'Fellows Business Consulting' offers targeted strategic advice to firms within the Intellectual Property sector worldwide. See fellowsandassociates.com for more or phone +44 207 903 5019.