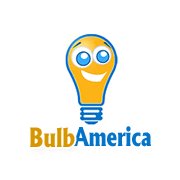 BulbAmerica's new daylight savings email campaign with the coupon code DAYSAVE that offers a discount of 10 percent is another way for us to offer our customers quality products at competitive prices along with world-class quality customer service
Brooklyn, NY (PRWEB) March 14, 2012
BulbAmerica, the leading wholesale provider of a number of quality lighting fixtures and light bulbs launched a 10 percent daylight saving email campaign. The coupon code for this campaign is DAYSAVE. Though everyone will have to be an up an hour early with the daylight saving time starting this week, they can look forward to enjoying this discount on all the purchases that they make at BulbAmerica.com.
Dedicated to helping people find the best possible lighting solutions, the company's websites has a number of different sections pertaining to stage lighting, LED lighting, light bulbs, lighting accessories and fixtures, etc. Their stage and studio lighting equipment meets the needs and requirements of Broadway Theatrical Productions, universities, the US Army, etc. They stock a number of different types of light bulbs for home, studio, display, outdoors, and there is a lot of variety in terms of the type, wattage, voltage, shape, base, color, etc.
Sophisticated yet functional track, pendant, and kitchen lighting fixtures are also available along with chandeliers and other commercial products. Their vast inventory of fixtures includes, but is not limited to ballasts, fuses, gobo's, lamp holders ad sockets, chain switches, cables, adapters, fog fluids, dimmers, switches, timers, wall receptacles, etc.
A lighting expert at BulbAmerica.com explains, "Our goal has always been to earn the trust of our customers" adding that "BulbAmerica's new daylight savings email campaign with the coupon code DAYSAVE that offers a discount of 10 percent is another way for us to offer our customers quality products at competitive prices along with world-class quality customer service."
BulbAmerica has been a part of the industry for almost a decade now. Since 2003, this big player has been known for offering their customers only cost effective and quality products that include fluorescent, halogen light, LED, CFL, and incandescent bulbs, projector lamps, and various LED lighting options including LED strips. For more information about the light bulbs and lighting solutions that they offer at BulbAmerica, visit http://www.bulbamerica.com or call 1-877-650-0775.