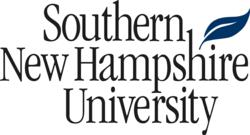 The program is a gift to busy folks who have a passion for literature," says Dr. Helene Hinis, associate dean of English at SNHU.
Manchester, NH (PRWEB) March 15, 2012
The new completely online MA English degree at Southern New Hampshire University gives students an opportunity to study literature and literary analysis on their own schedule.
"The program is a gift to busy folks who have a passion for literature," says Dr. Helene Hinis, associate dean of English at SNHU. "In reading literature that spans the centuries, students will learn not only the complex dynamics of a genre's form, but also the critical influence literature has had on society, culture and politics over the centuries."
The online MA English degree program at SNHU is designed for students with or without an English background and includes a wide array of electives, allowing students to tailor course work to their interests.
Students in the online MA English degree program learn how to evaluate, synthesize and incorporate various theoretical arguments into original interpretations of literary texts. They will also compose essays of significant depth that involve researching, evaluating and integrating a variety of literary sources into scholarly papers that deliver original interpretations that contribute to the field.
MA English degree faculty includes critically acclaimed professional, published writers who are highly skilled in teaching online. The 36-credit online MA English degree program can be completed in 18 months, with two courses per 11-week term.
Admission to the MA English degree program at SNHU does not require students to take the GRE. Applicants must submit a 200- to 500-word essay on why they want to pursue this degree, as well as a critical analysis or research paper of 10-plus pages.
Southern New Hampshire University's online degree programs have won regional and national awards.
About SNHU
Southern New Hampshire University is a not-for-profit, regionally accredited university with an 80-year history of educating successful professionals. SNHU has a total enrollment of more than 13,000 students in more than 150 undergraduate and graduate degree and certificate programs, available online, at our main campus in Manchester, N.H., and at our regional centers in New Hampshire and Maine.
SNHU was the only university to make Fast Company's 2012 list of the World's 50 Most Innovative Companies; the university was ranked at No. 12, higher than LinkedIn, Starbucks and the NFL.
SNHU also is the proud recipient of several awards, including GetEducated.com's Best Buy award, Best of Business Awards for Best Online Degree and Best MBA, and G.I. Jobs' Military Friendly Schools designation.
###