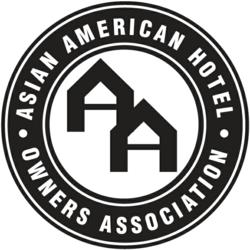 AB 2305 would strengthen the rights of franchisees and small business owners against one-sided franchise agreements that favor the franchisors.
Atlanta, Ga. (PRWEB) March 14, 2012
More than 15 years after implementing its landmark "Points of Fair Franchising," the Asian American Hotel Owners Association (AAHOA) today announced its strong support for the recently introduced California fair franchising legislation that incorporates many of the same fair franchising "rights" needed to protect franchisees and all franchise systems.
Introduced by State Assemblyman Jared Huffman (D-6th) and co-authored by Assemblyman Tom Ammiano (D-13th), "The Level Playing Field for Small Businesses Act of 2012" (AB 2305) would strengthen the rights of franchisees and small business owners against one-sided franchise agreements that favor the franchisors. Vermont and Massachusetts are reportedly also considering similar pieces of legislation.
"Fair franchising has been the lifeblood of AAHOA for almost two decades," said AAHOA Chairman Hemant Patel. "We applaud the lawmakers in California and other states for introducing legislation that will stop the franchisors from dealing unfairly with their franchisees. This legislation will go a long ways towards creating a level playing field so that franchisees can grow their businesses and provide excellent services to their customers."
California's AB 2305 would significantly revise the state's Franchise Relations Act and the Franchise Investment Law. If passed, several of the highlights that would provide strong protection for franchisees include the following:

A franchisor could only terminate a franchise for "good cause," which would be redefined as consisting of a substantial and material breach after the franchisee is given written notice and 60 days to cure the default.
A franchisor would be required to renew a franchise unless the franchisee had substantially and materially breached the agreement, and would require the renewal to be under the same terms as the existing agreement; or if the franchisee elects, under the franchise terms then being offered to new franchisees.
The parties to a franchise agreement would be required to deal with each other in good faith.
The bill would provide that certain acts or practices by a franchisor or subfranchisor are unfair or deceptive acts or practices or an unfair method of competition.
Franchisees would be given certain rights if the franchisor developed a new location or granted a new franchise in essentially the same market in unreasonable proximity to an existing franchise.
Franchisors would owe a duty of competence to franchisees.
Any provision in a franchise agreement requiring the application of the law of another state would be void.
Franchisees would be given additional remedies for violations by the franchisors, including specified damages, injunctive relief, and an award of attorney's fees and costs in a prevailing action.
It would be unlawful for a franchisor to refuse to recognize and deal fairly and in good faith with an independent franchisee association.
"Franchising is most successful when it mutually benefits both the franchisor and franchisee," said AAHOA President Fred Schwartz. "It is reported that franchising is responsible for 760,000 businesses, 18 million jobs, 14 percent of the private sector employment, and over $500 billion in payroll. With this strong legislation, we can ensure the continued success of franchising at every level."
AAHOA Franchise & Industry Relations (FAIR) Committee Co-Chairman Jay S. Patel agrees. "This past year we have emphasized the importance of franchisors developing good faith and fair dealing practices and including them in the franchise agreements. With this legislation, such practices will become the law of the land," he said. "When a franchisee can trust the franchisor to treat it fairly in business, and can rely on the franchisor to make decisions that will truly benefit the brands, all will prosper. This legislation is a large step forward for fair franchising."
"This bill strengthens the rights and negotiating powers of AAHOA members and other small business owners in California," said AAHOA Director at Large Satish "Sunny" Gabhawala, who is also Co-Chair of AAHOA's FAIR Committee. "I encourage all AAHOA members operating in the state of California to voice their support for AB 2305."
About AAHOA
The Asian American Hotel Owners Association (AAHOA) is THE voice of owners in the hospitality industry. Founded in 1989, AAHOA is now one of the fastest-growing organizations in the industry, with nearly 11,000 members owning more than 20,000 hotels that total $128 billion in property value. AAHOA members employ 578,600 full- and part-time workers with a $9.4 billion payroll. AAHOA Officers include Chairman Hemant D. "Henry" Patel; Vice Chairman Alkesh R. Patel, CHO; Treasurer Mehul B. "Mike" Patel, CHA; Secretary Pratik R. Patel, CHA, CHO; and President Fred Schwartz, each of whom works closely with a 33-member Board of Directors to provide direction for the association. AAHOA is dedicated to promoting and protecting the interests of its members by inspiring excellence through programs and initiatives in advocacy, industry leadership, professional development, member benefits, and community involvement.