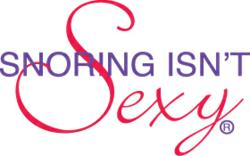 The majority of patients with sleep apnea are prescribed CPAP Therapy but for the one or two people out of four are unable to tolerate CPAP oral appliance therapy provides an effective solution.
New York, NY (PRWEB) March 19, 2012
Dr. Don Crow, DDS, founder of Everett Dental Solutions for Sleep, and member of the American Academy of Dental Sleep Medicine is now a Medicare approved DME. Oral appliance therapy, provided by a specially trained dentist, is a primary treatment option for obstructive sleep apnea and alternative to CPAP. Oral appliance therapy for sleep apnea is covered by most medical insurance even though treatment is provided by a dentist. Additionally, oral appliances are now covered by Medicare. Early last year, changes went into effect to allow those on Medicare to select this increasingly popular and comfortable treatment option through an approved DME or durable medical equipment provider.
The American Academy of Dental Sleep Medicine (AADSM) is dedicated to the treatment of sleep-related breathing disorders through use of oral appliance therapy. As part of the AADSM's stated mission, Dr. Don Crow, an alumnus of the University of Washington, School of Dentistry, was one of the first dentist in Snohomish County to offer this specialized service.
Snoring, an early sign of an airway that is not functioning properly during sleep can be the precursor to a more serious condition known as sleep apnea. Sleep apnea is the cessation of breathing during sleep and is a common problem that affects both adults and children. Certain sleep apnea types can be treated by a dentist or oral surgeon. The National Institutes of Health estimate that more than 12 million Americans have sleep apnea, most often undetected or misdiagnosed. For some people, cessation of breathing can occur hundreds of times each night. This lack of oxygen can lead to stroke, diabetes, heart attack, heart rate abnormalities, lack of libido or impotence, elevated blood pressure, depression and anxiety, acid reflux, and excessive daytime sleepiness.
When people are asleep, the muscles and soft tissues in the throat and mouth relax. The lower jaw and tongue drop back, blocking the airway opening. As the airway narrows, there is an increase in the velocity of air flowing through a person's airway while breathing. This then causes the tissues in the mouth to begin to vibrate, which results in snoring. The sound heard when someone is snoring is actually the sound of the tissues in a person's mouth and throat vibrating. This narrowed opening leads to lack of oxygen into the blood and disruption of sleep from the brain signaling one to wake up and take a breath.
"The majority of patients with sleep apnea are prescribed CPAP (Continuous Positive Airway Pressure) Therapy, which is a very good, very predictable solution," Dr Crow said. "Unfortunately, one or two people out of four are unable to tolerate CPAP. For these individuals, oral appliance therapy provides a comfortable, effective, FDA approved treatment alternative. Oral appliances are easy to wear so that patients can end their sleep breathing problems and achieve a better night's sleep."
Patients who snore or who need a treatment alternative to treat sleep apnea, are encouraged to visit Dr. Don Crow today for further consultation. Dr. Crow can be reached at his office in Everett, WA at 425-953-2644 or at EvSleep.
About Snoring Isn't Sexy, LLC
Snoring Isn't Sexy, LLC was founded in 2008 by Laurence I. Barsh, DMD, a dentist who has been involved with sleep medicine since 1992 and who now devotes full time to educating the public about dentistry's role and responsibility in the recognition and management of snoring and sleep apnea. Dr. Barsh and the dentists associated with Snoring Isn't Sexy, LLC feel strongly that management of sleep-breathing disorders is a shared responsibility of both the medical and dental professions.
Snoring Isn't Sexy, LLC consists of independently owned and operated affiliated offices. Visit SnoringIsntSexy.com or the dedicated Facebook page for a directory of all participating dentists .