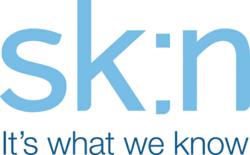 (PRWEB UK) 16 March 2012
With spring finally here it is time to revitalise your skin and repair the damage it has taken from winter weather. Beauty and luxury don't have to cost the earth, as sk:n products, from tinted moisturiser to remedies for blemishes, are all 3 for 2 at Boots. Just visit the Boots website and browse through sk:n clinics range to pick up a bargain and pamper your skin.
There are a full 21 products included in the offer, which gives you the cheapest product for free whenever you buy 3 items from the sk:n clinics range. Even better, if you spend more than £40, your products will be delivered straight to your door at absolutely no cost. Just visit the Boots website to browse the range of sk:n products available.
Whether you are looking for skin ceuticals, want to stock up on tinted moisturiser or need a product to tackle those pesky blemishes, you will find something for you in the sk:n clinics range. Use the offer to stock up on a favourite product or try something new.
Of course, when you find a good deal you want to share it with those that you love. With Mothers' Day just around the corner, you can take advantage of this 3 for 2 offers to shower your mother with some of the best skincare products around. sk:n clinics products make a perfect Mothers' Day gift, and this 3 for 2 offer allows you to lavish even more gifts on your mother without breaking the bank.
This offer runs until the 20th of March, so don't delay in getting the products you need to pamper your tired eyes and give your skin the treatments it needs to look and feel rejuvenated.