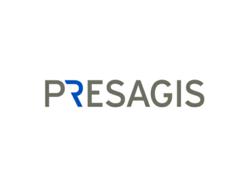 Our shared goal is to push the boundaries in avionics and embedded display technology in order to deliver the most advanced, dynamic, and interactive displays available on the market today.
Blagnac, France; Montreal, QC, Canada (PRWEB) March 15, 2012
Presagis™, a leading provider of commercial-off-the shelf (COTS) modeling, simulation, and embedded graphics solutions, and Aeroconseil, a subsidiary of AKKA Technologies and an international leader for aircraft engineering and air transport services, today announced a strategic business relationship. The relationship provides both groups' customers a powerful, combined solution, consisting of expert consulting services and solutions that can be leveraged from cockpit design through to final certification.
Aeroconseil's consulting services include a holistic understanding of the aircraft's entire development life-cycle, from design to operation; making AKKA Technologies Group a unique player in the aeronautics sector. Aeroconseil's use of Presagis best-in-class tools, VAPS XT and VAPS XT-178, enables both Groups to offer customers dynamic, interactive, graphical interfaces for safety and mission-critical avionics and embedded displays. Presagis COTS object-oriented DO-178B qualifiable HMI tools facilitate the certification process, enabling the development of avionics graphics' applications that can be certified to comply with safety critical regulations while meeting the broad range of requirements from diverse aerospace customers.
"The Aeroconseil - Presagis relationship provides increased value to our customers," said Nicolas Lambert, Head of the Operations and Cockpit Systems department, Aeroconseil. "Customers will benefit from the world-leading expertise in cockpit design and human factors, from the preliminary and conceptual studies until certification. Aeroconseil and AKKA Technologies Group assist their customers in defining a process that enables them to structure cockpit design phases using rapid prototyping cycles, as well as include Human Factor aspects. Presagis tools greatly support the process that we help define."
"With its strong international presence, Aeroconseil delivers cutting edge avionics consulting to the industry. This expertise, combined with Presagis next-generation HMI development software, is a natural fit," said Robert Kopersiewich, Vice President Embedded Graphics & Mission Critical Solutions, Presagis. "Our shared goal is to push the boundaries in avionics and embedded display technology in order to deliver the most advanced, dynamic, and interactive displays available on the market today."
About AKKA Technologies
AKKA Technologies, a European Engineering and Technology Consultancy Group, supports major industrial and service sector clients throughout the various phases of their projects, from R&D and design studies to industrial production. Expertise in a range of complementary fields means that AKKA Technologies can offer real added value to its clients in every market segment, including aviation, automotive, space/defence, consumer electronics, telecommunications, chemicals, pharmaceuticals, iron and steel, energy, rail, marine and the service industry.
The mobility of its teams and its international position mean that AKKA Technologies works on projects at the cutting edge of technology all over the world.
Following the takeover of Aeroconseil, the AKKA Technologies Group now has 10,000 employees working at 50 sites throughout the world, including Belgium, France, Germany, India, Italy, Morocco, the Netherlands, North America, Romania, Spain, Switzerland, Tunisia, the UAE and the United Kingdom. The pro forma, unaudited Group revenue for 2011 is expected to be 545 million Euros, over 16% of which comes from international activity.
AKKA Technologies is listed on EuronextTM Paris – Compartment B – ISIN Code: FR0004180537.
Indexes CAC® Small, CAC® Mid & Small, CAC® All-Tradable, CAC® All-Share
Brokers: ARKEON, CM CIC, GENESTA, GILBERT DUPONT, ID MIDCAPS, ODDO,
PORTZAMPARC
More information at http://www.akka.eu
About Aeroconseil, subsidiary of AKKA Technologies Group
Dedicated to the aeronautical market, Aeroconseil has been serving the major industry players since 1984. In 2010, Aeroconseil achieved a turnover of 105 million Euros with a workforce of more than 1200 employees.
It can intervene at any point in an aircraft's lifecycle and focuses on two activities: aeronautical engineering and air transport services.
Aeroconseil can thus support customers at any stage in design (systems architecture, systems and equipment design, specifications management, validation and verification, qualification and certification). The Group also has EASA & GCAA, Part 21 J (DOA), EASA Part 21G (POA), and EASA Part M (CAMO). Internationally, the Group is represented in Germany, Spain, the United Kingdom, the Netherlands, Canada, the Pacific, and has an off-shore capacity through its partner in India and its Tunisian subsidiary, Aeroconseil Tunisie.
For more information, visit http://www.aeroconseil.com.
About Presagis
Presagis is a global leader providing commercial-off-the-shelf (COTS) modeling, simulation and embedded graphics solutions to the aerospace and defense markets and is the only developer to deliver a unified COTS software portfolio based on open-standards. Presagis combines cutting-edge technology with innovative services to help customers streamline development workflows, reduce project risks, create detailed models and complex simulations, in addition to developing DO-178B certifiable applications. The company services more than 1,000 active customers worldwide, including many of the world's most respected organizations such as Boeing, Lockheed Martin, Airbus, BAE Systems and CAE. For more information, visit http://www.presagis.com.
For more information, contact:
Presagis
Verena Garofalo
Manager, Internal Communications & Media Relations
(514) 341-3874 ext. 4401
verena.garofalo(at)presagis(dot)com
AKKA Technologies Group & Aeroconseil
Manuela Marque- Responsable Communication Groupe
Fabrice Galzin – Marketing & Communication
Sylvie Recoules – Chargée Communication
+33 (0)5 67 20 80 00 ext. 8583
Sylvie.recoules(at)aeroconseil(dot)com
© 2012 Presagis Canada Inc. and/or Presagis USA Inc. All rights reserved.
Presagis means Presagis Canada Inc., Presagis USA Inc. and/or Presagis Europe SA. The names of actual companies and products mentioned herein may be the trademarks of their respective owners.