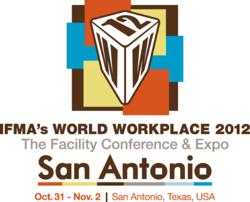 Houston, TX (PRWEB) March 14, 2012
The International Facility Management Association is pleased to announce the selection of Guy Kawasaki and Frank Abagnale as keynote speakers for the association's World Workplace 2012 Conference & Expo in San Antonio, Texas.
Held Oct. 31 through Nov. 2 at the Henry B. Gonzalez Convention Center, World Workplace attracts thousands of attendees from across the globe, bringing business and government leaders together with educators and exhibitors to focus on the future of the workplace.
Former Apple "chief evangelist" Kawasaki will deliver the conference's opening keynote presentation on Wednesday, Oct. 31. A renowned venture capitalist, blogger and New York Times bestselling author of 10 books, Kawasaki played a pivotal role in marketing Apple's Macintosh computers during the company's success in the 1980s. After developing companies of his own, he returned to Apple in 1995 and was named an Apple Fellow.
Kawasaki will deliver the opening keynote presentation, entitled "The Art of Innovation," in which he calls upon his experience at Apple and his study of world-class companies to outline the strategic steps necessary to create new products and services, innovate, set new standards of excellence and change the world. Kawasaki will also conduct a book signing for World Workplace attendees prior to his presentation.
"Smart facility management means embracing innovation — and true innovation takes guts — so don't get flustered when acceptance comes slowly," said Kawasaki. "My message to World Workplace 2012 attendees is to remember that innovation is not an event, but a process. Don't be afraid to jump ahead of the curve, or invent the next curve, and set your goals high."
Abagnale will deliver the conference's closing keynote on Friday, Nov. 2. One of the world's most preeminent authorities on secure documents, forgery and embezzlement, he has worked with the FBI for more than 30 years and advised hundreds of financial institutions, corporations, and government and law enforcement agencies around the world.
Abagnale is known to many for his autobiography "Catch Me if You Can," which details his time as the world's most famous con man in the 1960s. He successfully posed as an airline pilot, attorney, college professor and doctor — all while cashing in US$2.5 million in forged checks — before finally being apprehended and serving time in the French, Swedish and U.S. prison systems. Abagnale's life story was made into a film directed by Steven Spielberg and starring Leonardo DiCaprio, Tom Hanks and Christopher Walken in 2002.
"I am truly delighted and honored to be selected as a keynote speaker for IFMA's World Workplace conference," said Abagnale. "My presentation will cover my life from the time I ran away at 16 and impersonated an airline pilot, doctor and lawyer, until my apprehension at 21. I will take my audience on an entertaining, enlightening journey and bring them full circle to where life has brought me today — 40 years later."
Early registration for World Workplace 2012 is available through Aug. 23. To learn more about the conference or to register, visit http://www.worldworkplace.org. Members of the media may register at no cost by emailing communications@ifma.org.
IFMA is the world's largest and most widely recognized international association for professional facility managers, supporting 22,655 members in 78 countries. The association's members, represented in 127 chapters and 16 councils worldwide, manage more than 37 billion square feet of property and annually purchase more than US$100 billion in products and services. Formed in 1980, IFMA certifies facility managers, conducts research, provides educational programs and produces World Workplace, the world's largest facility management conference and exposition. To join and follow IFMA's social media outlets online, visit the association's LinkedIn, Facebook, YouTube and Twitter pages. For more information, visit the IFMA press room or http://www.ifma.org.
# # #