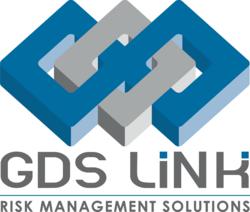 Dallas, TX (PRWEB) March 19, 2012
GDS Link a global provider of customer-centric risk management and process automation solutions, announced the launch of its newest office location in Makati, the financial center of the Philippines. The office will initially focus its efforts on Southeast Asia. Since GDS' inception in 2006, it has grown to maintain an active client base in the U.S., Europe, Africa and Latin America. In January GDS announced the opening of its office in Turkey. GDS has selected the Philippines for its next area of expansion given the region's recent economic growth.
"By almost every recognized development indicator, Asia is in an extended and massive period of expansion", noted Paul Greenwood, president of GDS Link. At the same time it was reported in the summer of 2011 by Fidelity that the threat of inflation was forcing banking authorities to increase cash rates and reserve requirements. Both of these actions will tend to dampen both the demand and supply of financing. "With positive economic growth coupled with tightening fiscal policy, banks will need to enhance their risk management capabilities to ensure that they are mitigating risk while supporting their desire to expand loan growth. The solutions from GDS are well suited to support these requirements and I am confident that GDS, with a formal presence in the area, will be able to capture a share of the market for risk management solutions" said Greenwood.
Called GDS Link Asia, the Makati office is being led by Brian Hachez, its Managing Partner. In addition to his GDS responsibilities, Hachez is currently the Consulting Black Belt at Banco De Oro, the largest bank in the Philippines, launching a Lean Six Sigma program focused on modernization and automation. Prior to joining GDS Hachez was with GE Capital for 11 years most recently as the Chief Risk Officer and SVP for a full service thrift bank in the Philippines. Hachez has experience automating the risk and underwriting processes in 16 countries for GE affiliates in North and South America, Europe and Asia.
"I am excited to be joining GDS Link and having the chance to combine my risk management experience with the DataView360® software suite to deliver value added risk management solutions to the Asia" said Hachez.
About GDS Link LLC GDS Link is a global provider of customer-centric risk management and process automation solutions. The company specializes in advanced software designed to support the access and aggregation of disparate data sources and the rapid implementation of custom credit scorecard models and risk management policies. Its technology acts as the enabler for organizations to effectively manage the risk of their customer throughout its lifecycle. Familiar with the large investments made by institutions in their legacy applications, GDS Link's flagship solution, DataView360® was architected to derive continued value from these systems while delivering enhanced function and flexibility to the risk management community.
For more information, visit http://www.gdslink.com.