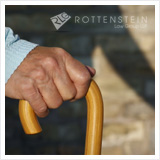 (PRWEB) March 19, 2012
The Wright Conserve devices compose a hip replacement system that involves the capping of a patient's thigh bone with a synthetic ball and the replacement of that patient's hip socket with a corresponding cup. Both the ball and the cup of the Wright Conserve devices are at least in part made of metal. There has been much recent media coverage of the dangers of metal-on-metal joint replacement devices, including an ongoing series of reports in the New York Times.
At the 2012 Annual Meeting of the American Academy of Orthopaedic Surgeons held in San Francisco from February 7 to 11, moreover, at a panel presentation entitled "Metal-on-Metal Hip Replacement: Current Status and Recommendations for Patient Management," panelist Dr. Thomas Schmalzried—long known to be one of the developers of DePuy Orthopaedics's embattled metal-on-metal ASR hip replacement system, conceded that all-metal implants should not be used. (A video of the panel presentation can be viewed at http://www.prolibraries.com/aaos/registration/player?id=30.)
The Wright Profemur Z Hip Stem was designed to be a minimally invasive hip replacement better than all previous types of implants. Instead of creating hip implants with fixed neck ("stem") lengths, Wright's Profemur Z hip replacements use interchangeable titanium necks to equalize leg length and otherwise conserve bone mass and hasten recovery. Using multiple parts was supposed to be a leap forward in artificial joint technology, but it has not been, as evidenced by, among other things, the number of reports of adverse events received by the Australian National Joint Registry, which concluded in a comprehensive 2009 report that the devices have a failure rate of 11.2%.
Accordingly, the Rottenstein Law Group is imploring anyone with a friend or relative who has received a hip replacement device to reach out to that person and recommend that he or she consult a physician immediately and then speak to a qualified personal injury lawyer.
The Rottenstein Law Group maintains a Wright Profemur Z Lawsuit Information Page on their website. The site has features that allow for easy sharing, including links for automatic posting on Facebook and Twitter, specifically to enable visitors to spread the word about the dangers of defective medical devices.
About THE ROTTENSTEIN LAW GROUP
The Rottenstein Law Group is a New York-based law firm that represents clients in mass tort actions. The firm was founded by Rochelle Rottenstein, who has more than two decades of experience as a lawyer, to represent clients in consumer product injury, mass tort, and class action lawsuits in a compassionate manner. http://www.rotlaw.com
Contact:
The Rottenstein Law Group, LLP
Rochelle Rottenstein, Esq.
1259 Veeder Drive
Hewlett NY 11557
(212) 933-9500 (office phone)
(212) 933-9980 (facsimile)
rochelle(at)rotlaw(dot)com
http://www.rotlaw.com
###