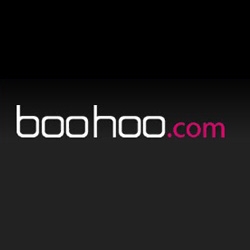 Celebrities like Kate Middleton help show our customers how they can use affordable pieces from collections like ours to achieve a high fashion look.
(PRWEB UK) 16 March 2012
Fashion has always taken influence from the wider world to inspire collections which emulate a feeling of events and iconic people of the time. This year is no different; sports inspired collections have been floating down the catwalks of London fashion week, taken straight from the running tracks of the Olympics. A gradual rise in affluence out of the recession sees collections kicking back with a 50s twist all over again and finally, a new figure head of ladylike chic has entered the fashion world, creating something of a fashion storm at boohoo.com.
April 2011 brought about one of the biggest events of the decade for British fashion houses like boohoo.com. Kate Middleton married the future King of England and the worlds fashion press turned to this woman to see what she would be wearing next.
The event sparked a 300% rise in worldwide traffic in Google from fashion followers seeking more information on 'that' Kate Middleton dress. The majority of these searches were originating from destinations outside the UK. The world had noticed this style icon and she had demonstrated her fashion influence on the industry. Over the following months we watched as each dress, accessory and footwear choice she made influenced many wardrobes of her fans and whether people liked it or not, Kate Middleton became something of a fashion phenomenon, she herself had started 'the duchess effect'.
Some argue that facilitated by a hungry pack of journalists and paparazzi, Kate developed from a simple follower of fashion to an influence. Regal headpieces, duchess-worthy evening dresses and voluminous separates from the likes of Corrie Nielsen, Temperley and Pam Hogg had all taken Middleton's style and injected it into the collections for Autumn/Winter 2012.
For customers who demand this high style but at a more affordable price point, fashion forward brands like boohoo are looking to Kate's style to develop collections which emulate this certain ladylike chic. "She makes fashion at her level accessible. Celebrities like Kate Middleton help show our customers how they can use affordable pieces from collections like ours to achieve a high fashion look." -- Caroline Evans, Design Director, boohoo. Sharp cuts of blazer, sophisticated ankle boots and gorgeous simple accessories pulled together with stunning printed dresses creates a collection with ultimate feminine charm and makes up some of the most popular pieces of this season's boohoo collection.
Kate Middleton is not the first style icon to impart her midas touch to the collections of successful British retailers. Marlyn Monroe, Jackie O, Coco Chanel and Grace Kelly still act as muses for the most successful of fashion collections. But for the first time, with the advances in social media and speed of communication 'the duchess effect' can be seen in our own wardrobes faster than ever before.
For further information, images and press samples or for interviews with the team from Boohoo.com
Katie Curran, PR Manager
Katie(dot)Curran(at)boohoo(dot)com
Jenny Quinn, PR Assistant
Jenny(dot)Quinn(at)boohoo(dot)com
For additional information please visit http://www.boohoo.com or follow us on twitter @boohooOfficial and http://www.facebook.com/BoohooOfficial.
The boohoo website is full of the latest, on-trend clothes, shoes and accessories all at affordable prices. Boohoo are at the heart of fast fashion with a six-week collection turnaround, offering cutting edge, gorgeous styles the high street.