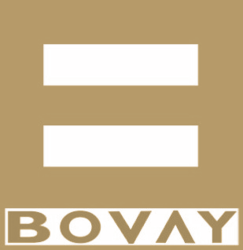 "Liz is an outstanding addition to our sales team. Her knowledge and experience of Green Building and Green Technology meshes very well with our goals at Bovay Engineers International," says Carlos Sera.
Houston, Texas (PRWEB) March 14, 2012
Bovay Engineers International, a full-service, multi-discipline consulting firm since 1946 offering a complete range of technologies with specializations in Mechanical, Electrical, and Plumbing design services has added Liz Newman, CGB, CGP, GMB to their Business Development team.
In this position, Liz helps manage Bovay's business development initiatives including sales, public relations, and marketing efforts. Liz brings to Bovay a wealth of experience from the Green Building sector and adds to Bovay's already extensive experience in this field. Sustainable design is an important element that we have fully embraced at Bovay and is achieved through a proficient staff that knows and understands all the elements of Green Building, says Victor Salinas, Senior PM at Bovay. Liz has a multifaceted background in renewable energy and additionally, is also a Certified Green Professional. From solar pv to energy efficiency among commercial buildings, Liz is a well-qualified professional in the field of Green Building.
Liz started her career in the home building industry in 1990 and in 2002 opened a successful home building company in Dallas, Texas. In 2007, she was one of the first builders in the city of Dallas to build her homes truly "Green" and was voted by Modern Luxury Magazine as one of Dallas' "10 Most Dynamic Women". In 2009 one of her larger luxury homes was selected to be on the "2009 NAHB Green Tour of Homes". This home was one of the first in Dallas to include wind energy. Liz was also named "Dallas' 2009 Certified Green Professional of the Year" and was featured on the NBC Nightly News with Brian Williams to represent "Green Building".
After many years of service at the Home Building Association of Greater Dallas, Liz climbed the ladder to the role of President in 2010. She has also sat on the Sub-committee for Energy and the Green Building Working Group at the National Association of Home Builders for many years and has won many awards for her years of community service and helping others learn what it is to be "green" and energy efficient. Currently, Liz serves as the Manager of the Bay Area Builders Association for the Greater Houston Builders Association.
With the addition of Liz, Bovay Engineers International has a assembled a business development staff with over sixty years of experience in sales for Engineering and Design services. Bovay's expertise extends to many markets including International, aviation, institutional, higher education, state and federal government, healthcare, industrial, and energy efficiency projects. An in-depth knowledge a variety of industries has resulted in successful, award-winning projects representing Bovay's diverse range of qualifications in various markets.
Contact:
Carlos Sera
cmser(at)bovayengineers(dot)com
http://www.BovayEngineers.com
O: 713.668.6641| C: 713.562.0560
###