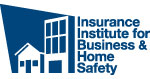 Taking steps to prepare a property now, before disaster strikes, can effectively reduce damage and speed a family's or business operation's recovery.
Tampa, Fla. (PRWEB) March 14, 2012
In recognition of National Flood Safety Awareness Week (March 12 – 16) the Insurance Institute for Business & Home Safety (IBHS) is providing free guidance to help property owners lower their risk of flood damage.
Average flood losses cost $48,000 for homeowners and $85,000 for commercial property owners, according to the National Flood Insurance Program (NFIP). It is important to note that different types of flooding may occur at particular building sites. In inland areas, away from a river bed or behind a levee, the greatest risk at this time of year typically is rising water due to snow melt or heavy rains associated with thunderstorms. Later in the year, additional risk comes from hurricanes, which can bring flooding to areas along the coast and much farther inland, as demonstrated last year by Hurricane Irene and Tropical Storm Lee.
"Every year, severe flooding happens in both expected and unexpected places," notes Julie Rochman, IBHS president and CEO. "Taking steps to prepare a property now, before disaster strikes, can effectively reduce damage and speed a family's or business operation's recovery."
The first step toward increasing flood safety for any property owner is evaluating their respective flood risk. To that end, knowing the base flood elevation (BFE) of your property is essential; BFE is the level water will reach during a base flood. A base flood, often referred to as a "100-year event" has a one percent annual chance of occurring in any given year.
Property owners should fully understand the flood exposure at their location. This can be done by comparing the finished floor elevation with the most up-to-date flood map for that particular area. Community Flood Insurance Rate Maps (FIRMs) are available through the FEMA Map Service Center website, FEMA Map Service Center. Tips and step-by-step instruction are available at the IBHS website.
Property owners also should check building department records or the property survey for the elevation of the structure's lowest floor or enclosed area in the building – including any space below ground level on all sides (e.g., a basement). If this information cannot be found, a licensed surveyor could be hired to make that determination.
IBHS recommends that homeowners take the following steps now, before a flood, to reduce interior water damage:

Keep drains, gutters and downspouts clear of debris.
Inspect sump pumps and drains regularly to ensure proper operation.
Have a licensed electrician raise electric components at least 12 inches above the expected flood levels for your area.
To prevent sewage backup, have a licensed plumber install an interior or exterior backflow valve. Make sure your yard's grading (slope) directs water away from the building.
Have your furnace, water heater and other permanent equipment raised so that they are elevated above the expected flood levels for your area.
Prepare an evacuation plan with a kit that includes insurance documents, medications and critical items in case you need to leave your home for a few days.
IBHS recommends that commercial property owners take the following steps now, before a flood, to reduce interior water damage:

Talk with your insurance agent to make sure you have adequate flood insurance.
Evaluate the drainage of the property to make sure the ground slopes away from the building and consider adding a waterproof membrane to the wall where leaks have occurred.
Install watertight shields over all openings (including windows and doors) to a height at least 12 in. above the anticipated flood level.
Install drain plugs devices in the interior drains on the ground level OR an interior or exterior sewage back flow valve on the building's main sanitary sewer line. Drain plugs and backflow valves are designed to prevent return flow into the building.
Use a high-quality, urethane-based caulk to seal cracks and utility pipe penetrations through the exterior walls of your building.
Be sure that any active water management system elements, such as sump pumps and waste water lift stations, are hard-wired to the back-up generator in the event of a power failure. Test the back-up power system regularly. Install a back-up sump pump for buildings at risk for flooding.
Raise at least 12 in. above the anticipated flood level or provide reliable flood protection enclosures such as shields, gates, walls, for electrical system components, transformers and switchgear, fire pumps, backup power sources such as generators, and outdoor air conditioning systems
Properly anchor fuel tanks, such as LPG tanks, to help prevent the tank from breaking free and fuel from contaminating the building.
Keep a supply of sandbags or water / sand filled barriers on hand to help divert unusually high water away from the building foundation.
Establish clear snow removal guidelines that protect drains and the building foundation. If necessary, flag drains to avoid plowing snow on top of them.
Prepare an evacuation kit with important papers, insurance documents and other things you may need if you are forced to be away from your business for several days.
For more ways to prepare for and recover from a flood, visit http://www.disastersafety.org/Flood.
To arrange an interview with IBHS, contact Joseph King at 813-675-1045/813-442-2845, jking(at)ibhs(dot)org or via direct message on Twitter @jsalking.
About IBHS
IBHS is an independent, nonprofit, scientific and educational organization supported by the property insurance industry. The organization works to reduce the social and economic effects of natural disasters and other risks to residential and commercial property by conducting research and advocating improved construction, maintenance and preparation practices.
# # #