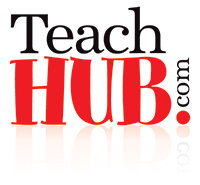 (PRWEB) March 15, 2012
TeachHUB.com aims to provide educators with the most recent, complete and affordable teaching tools and resources. Teachers looking for creative lesson ideas for March can turn to TeachHUB's classroom resources.
With TeachHUB's Top 12 St. Patrick's Day Lessons, students are given the opportunity to celebrate St. Patrick's Day across the curriculum with lesson options that can be adapted for different grade levels, as well as options for most basic core subjects.
One of the lesson ideas involves the role potatoes have played in Irish culture and turning it into a science lesson. A suggested class activity involves growing a potato in a jar of water so young students can see the root system. For older kids, it is suggested to grow several potatoes in a variety of solutions – plain water, water with fertilizer, water with bleach, etc. – and see which grows best. There are also alternative activities and suggestions for different subject matters and grade levels.
With the anniversary of the Japan earthquake and tsunami, TeachHUB's "Kids Tsunami Survivors Video Writing Prompts" is a timely resource to turn to. After watching a video about the child survivors of the Japan tsunami, students consider what it takes to cope with disaster, how to stay positive and how to evaluate what is truly valuable in one's life.
TeachHUB's printables also offer timely pop culture lesson plans that are ready to print, copy and go. In the language arts printable entitled St. Patrick's Day Lucky Words Lesson, students create an artistic display that represents how they are lucky.
In the math printable entitled March Madness Division Activity, teachers get to bring the excitement of 2012's March Madness into the classroom and get students engaged in division and rankings.
There are many educational resources available on TeachHUB.com. TeachHUB provides teachers with free printable pop culture lessons, daily video writing prompts, classroom tools, educational news, and professional development. Those interested in receiving weekly updates on the new resources available on TeachHUB can sign up for the free TeachHUB Happenings newsletter.
About TeachHUB.com
Established by teachers, for teachers, TeachHUB.com offers educators recommended classroom tools, professional development, daily lesson plans, and education news. The website is dedicated to improving the quality of education and invests in the opinions of teachers when providing resources and support for both inside and outside of the classroom. Learn more at http://www.teachhub.com