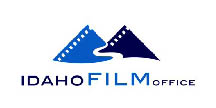 Boise, ID (PRWEB) March 14, 2012
The psychological thriller THREE OF A KIND, written and directed by Idaho independent filmmaker Gregory James Green, will premiere at the WorldFest-Houston Independent International Film Festival its opening weekend: Saturday, April 14th at 7PM in Houston, TX. The movie will also be recognized with a prestigious REMI Jury Award that will be presented at the WorldFest Awards Gala on April 22. The film festival runs April 13-22.
"This is a real honor for THREE OF A KIND and me because WorldFest has a history of discovering talented directors – Steven Spielberg, George Lucas, the Coen brothers, Ridley Scott, Oliver Stone, Brian DePalma, David Lynch, Jonathan Demme and others continued with great success after WorldFest," says Green. "Very few festivals can claim such a track record."
THREE OF A KIND, which Green wrote, directed and filmed almost entirely in Idaho, portrays a woman who tries to break free from her abusive marriage to a powerful, dangerous man. Victor (Tom Adams) comes on to Anna (Jodi Russell) like a force of nature. "I'm the man of your dreams" he tells her, but in reality Victor becomes the man of her nightmares. But Victor has nightmares of his own – haunting childhood memories that he relives with his disabled sister (Margot Kidder).
Since Victor travels often and wants complete control over his wife, he assigns Michael (Jared Zirilli) to watch her while he's away. Now things get really intriguing when Michael and Anna become more than just friends. As Victor catches wind of their torrid affair, he orders his hired assassin Christina (Jessica Manuel) to take care of Anna. Now Anna must run for her life and play the game...or die trying.
"THREE OF A KIND will keep you engrossed…and it has a jaw-dropping 'didn't see that coming' finale." says Dan De Lago of Examiner.com. The film is earning rave reviews and positive comments from audience test screenings, including: "THREE OF A KIND captures and holds your attention. I compare it to THE GODFATHER," and "Powerful. Intense. Great Acting."
Green made a 9 minute film, THE PAYOFF for his college senior thesis over three decades ago. Since then Green has produced films (CHAPTER PERFECT) and national broadcast image campaigns for selected clients (THE ATLANTIC COAST CONFERENCE). Recently a high school film student saw THE PAYOFF and urged Green to make the short film into a full-length motion picture. And he did. THREE OF A KIND, the realization of that dream, is currently available for domestic and foreign distribution.
For more information, to arrange an interview or to request a DVD of THREE OF A KIND, please contact Gregory Green at (760) 641-3059 or visit these websites. http://www.ThreeofaKind-TheMovie.com ~ http://www.kickstarter.com/projects/843786974/three-of-a-kind-the-movie