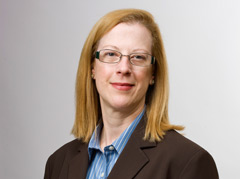 Cyndy has built a reputation for service excellence and is extremely deserving of the award and the recognition it brings." ~ Matt Adam, Executive Vice President and Chief Talent Strategist
Cleveland, Ohio (PRWEB) March 19, 2012
NAS Recruitment Communications announced today that Cyndy Trivella, Director of Business Development for its Kansas City office, has been named the 2011 NAS Director of the Year.
The award was presented at NAS's annual leadership conference held in Cleveland, Ohio. It is given each year in recognition of an office's overall growth, as well as its service excellence and new business success.
"It is truly an honor to receive the award as the NAS Recruitment Communications Director of the Year," said Trivella. "It's an amazing feeling to be recognized by the best people in the field of HR marketing communications. These are people I look up to, so hearing them say that my team and I have exceeded their expectations is a distinction that makes us proud and humbled."
Matt Adam, Executive Vice President and Chief Talent Strategist for NAS remarked, "This is an achievement of the highest honor within our organization. Cyndy has built a reputation for service excellence and is extremely deserving of the award and the recognition it brings."
NAS Recruitment Communications, a human resources marketing consultancy, delivers innovative strategies and superior solutions for online and offline candidate engagement, as well as expertise in career site analysis and development, employee onboarding, internal communications and HR metrics.